With Gist's Outbound Messages, it's easy to acquire, onboard, educate, and retain your users.
You can send targeted ongoing messages to start conversations with visitors and leads while they are on your website - educating them and subtly pushing them towards the conversion. Then, once they become customers, you can send them chat messages in your app or emails that trigger based on who they are and the actions they take or don't take in your product.
What you get with Messages:
Send chat or email messages to visitors on your website, and customers inside your product or on your website.
Automatically message contacts based on who they are and the actions they take inside your product.
Engage leads and users with ongoing and one-off messages.
Personalize every message you send with personalization tags (a.k.a liquid tags).
Completely control the look and feel of your emails with the visual builder or custom templates.
Schedule messages to send at the right time in your recipient's timezone.
Effortlessly create visually rich messages with our powerful message composer.
Embed emoticons, GIFs, images, and even videos into your chat messages.
Organize your messages by grouping them with Message Tags.
See how your messages are performing with individual message stats.
Send ongoing, or one-off messages
Ongoing messages are messages that you set up in advance to automatically send to your leads or customers at key moments. They automatically send when contacts meet the rules you set for the message.
One-off messages are one-time messages that you send to one or more contacts in real-time.
Note: You can send both these messages immediately or schedule to be sent at a later date.
Important: Ongoing messages will only send once to any given contact, even if they meet the criteria for the message a second time.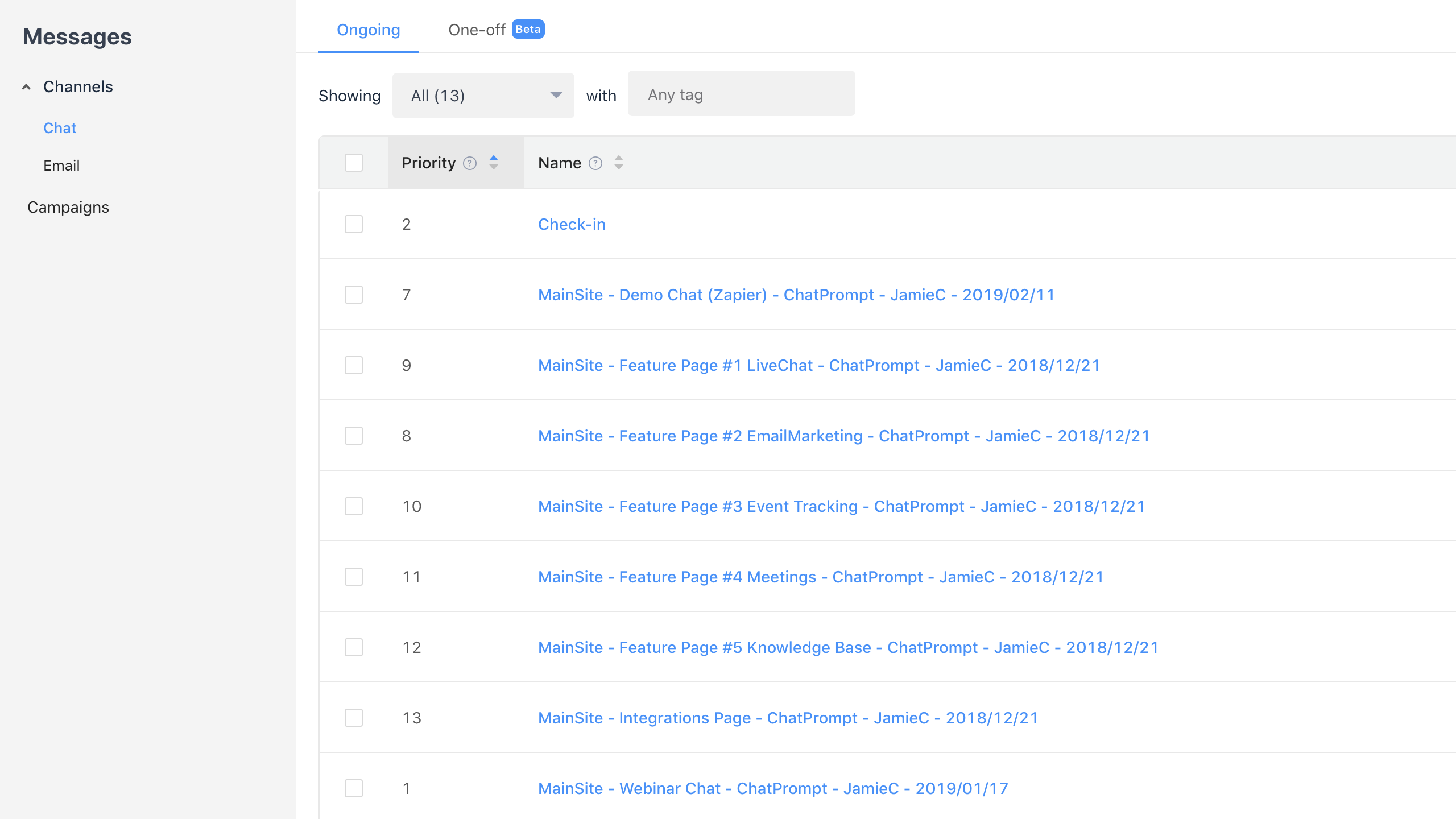 Two different types of messages
Chat
Messages sent in your app or website are great for reaching your customers at key moments, while they're actually using your product or browsing your website. You can send chats depending on the situation. This is a small snippet:
Email
Send emails to follow up with new leads, send newsletters to subscribers, welcome new sign-ups, and onboard and educate your existing customers.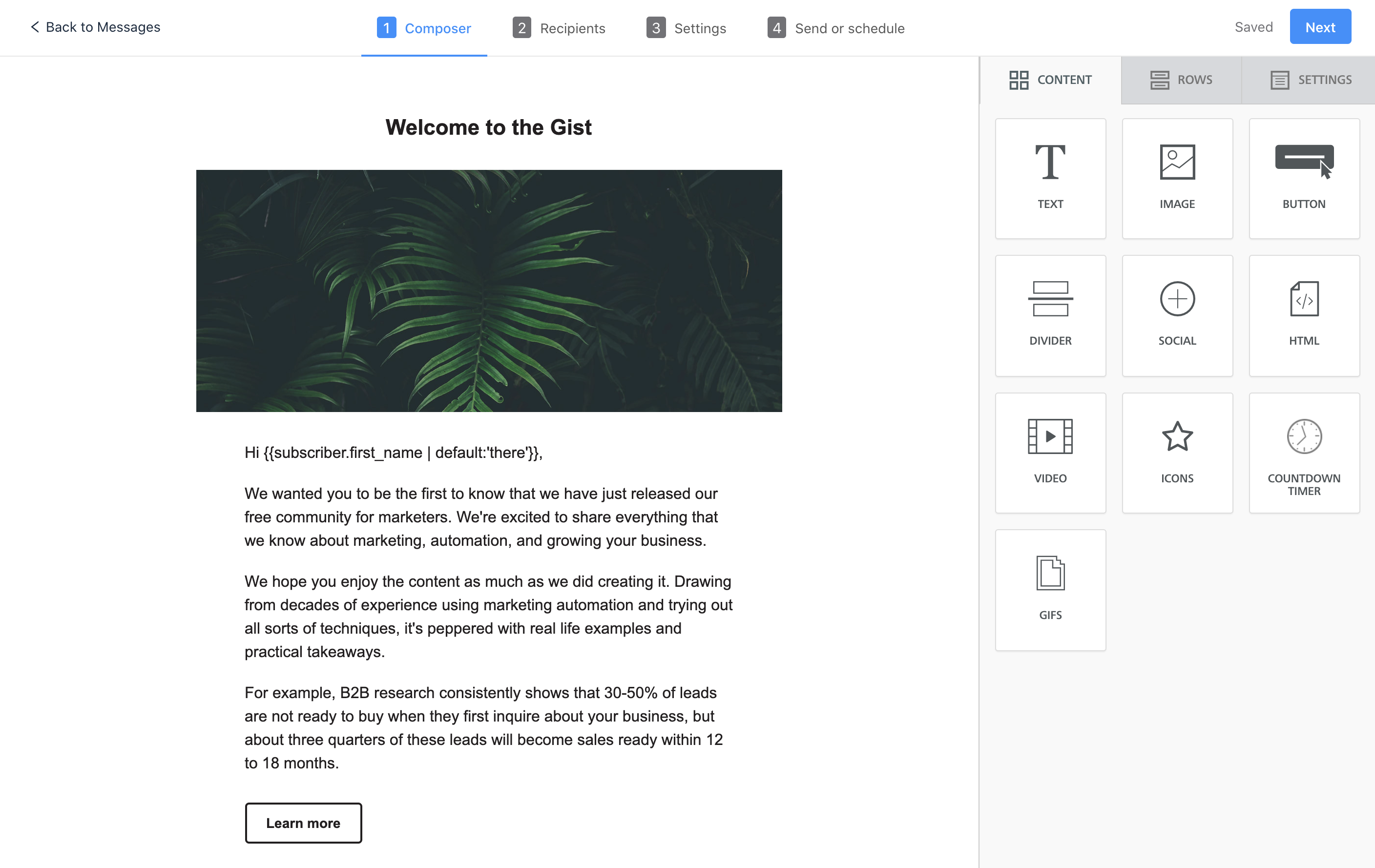 Send a series of messages by grouping them in a Campaign
Campaigns allow you to send the perfect series of messages to drive your customers toward a common goal.
Note: Currently, only email messages can be added to campaigns. Support for chat messages will be available soon.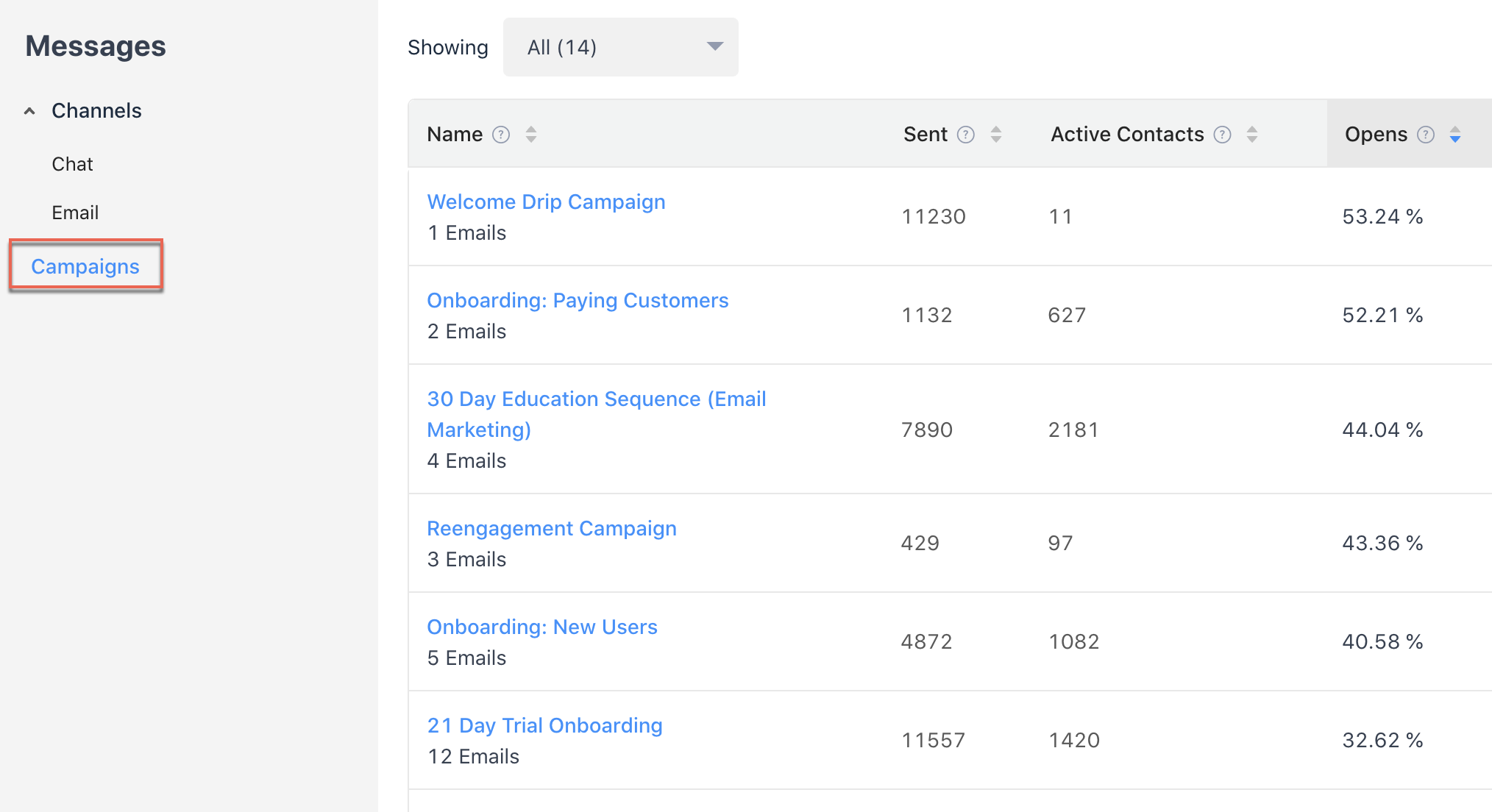 What's next?
Follow these guides to learn how to create and send: