Campaigns are a series emails sent out to a specific segment of users automatically on a schedule rhythm.
You can use campaigns to drive your users towards a predetermined goal (product sale, plan upgrade, download e-book, sign up for free trial, etc.) through a series of emails triggered automatically at a predetermined time.
Using Gist, anyone can create a targeted rich message campaign in minutes, without having to worry about coding or designing templates.
To start a new email campaign, log in to your Gist account, and take the following steps.
Step 1: Click on 'Marketing' on the taskbar, select 'Email' then 'Drip Campaigns' and click 'New Campaign'

Step 2: Give the campaign a title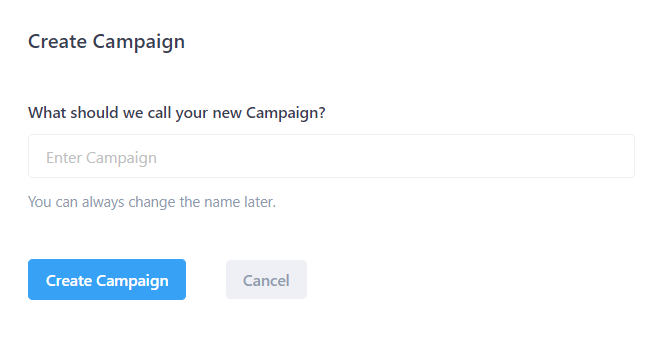 Step 3: Click 'Add Email' and give title to your first email

Step 4: Choose a title for your first email and compose the email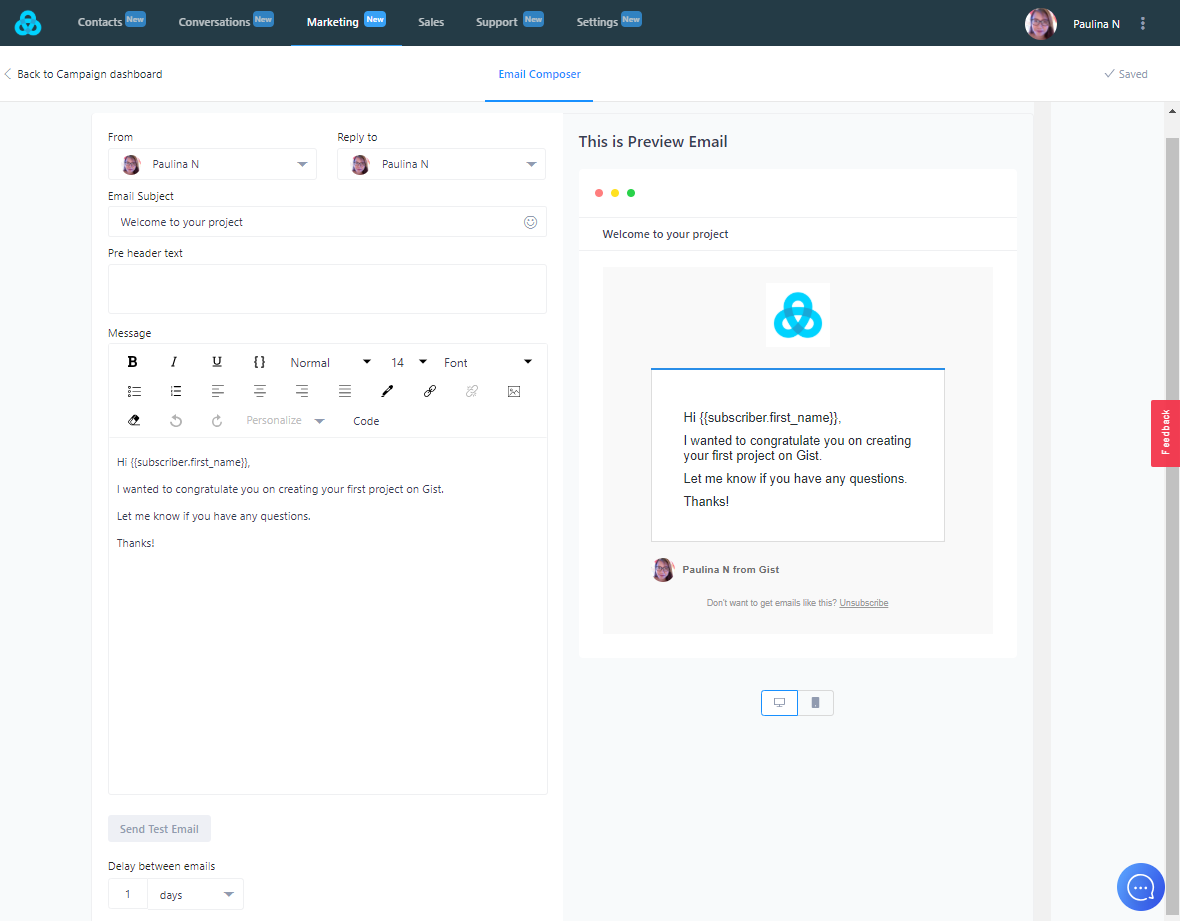 The title can be anything you want since your users won't see it. Choose what template you want to use for your email, and start writing.
Step 5: Repeat Step 4 as many times as you want, and create multiple emails in your campaign.
Step 6: For the second and the further emails, choose when they should be sent.
Choose how many days after the previous email you wish to send the current email.
Step 7: Set your campaign live
Once your campaign is all set and ready to go, check if everything is okay, and set the campaign live. Sit back and watch as Gist runs the campaign in the background and send emails automatically as per schedule.
You can edit the campaign and the emails within the campaign any time you want, even in the middle of the campaign. Any changes you make will come to effect from next iteration.
---
Need Help?
If you have any questions, please start a Live Chat. Just "Click" on the Chat Icon in the lower right corner to talk with our support team.