One-off email messages are one-off email blasts that are sent out to a predetermined segment of users, at a time of your choosing. You can use one-off email messages to send email newsletters, or product announcements, to notify subscribers of a new post on your blog, etc.
Using Gist, you can create a targeted rich message campaign in minutes, without having to worry about coding or designing templates.
One-off email messages can be sent to specific users, as well as to a user segment.
To start a new one-off email message, log in to your Gist account, and take the following steps.
Step 1: Click on 'Marketing' on the taskbar, select 'Messages' and click 'Email'

Step 2: From the 'One-off' tab, click 'New' and give the one-off email message an internal name. Choose which email builder you would like to use.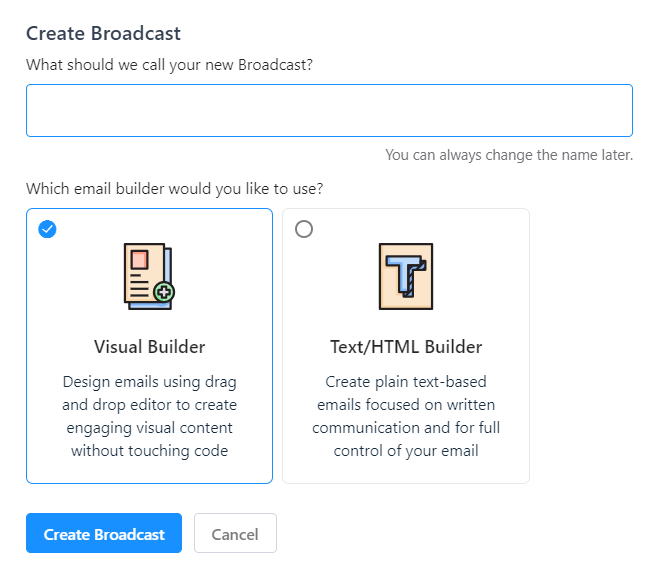 Gist's Visual Builder helps you create beautiful, responsive emails in minutes. You can fully customize your emails with simple drag and drop editing and preview your emails on desktop and mobile. Click here to learn more.
The Text/HTML builder allows you to create plain text-based emails or use your own custom template with HTML code.
Step 3: Compose your email and choose the email format
Start customizing or writing your email. Once you're done, you will be able to preview your email live or send a test mail to an email of your choice. Be sure to click on "Save" to keep the changes you've made.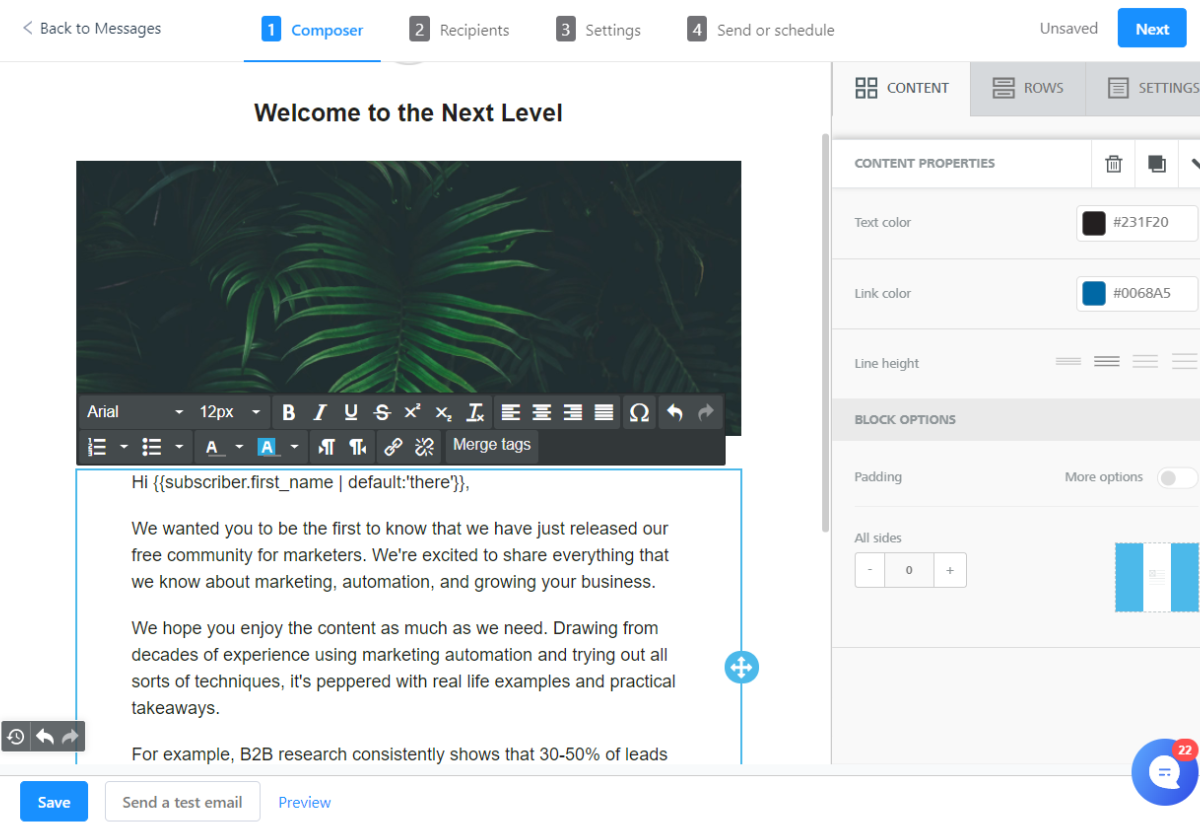 Step 4: Choose the audience segment that should receive your email
If you do not have an existing segment of users that you want, you can create a new segment using the filter option. You can add multiple rules at the same time and can narrow down to the desired segment of users.
Once your segment is finalized, you can see a sample list of users who will receive your email.

Step 5: Check the Settings prior to sending the email
Create the subject of your email and select the 'From' and 'Reply-to' section to the appropriate member of your team.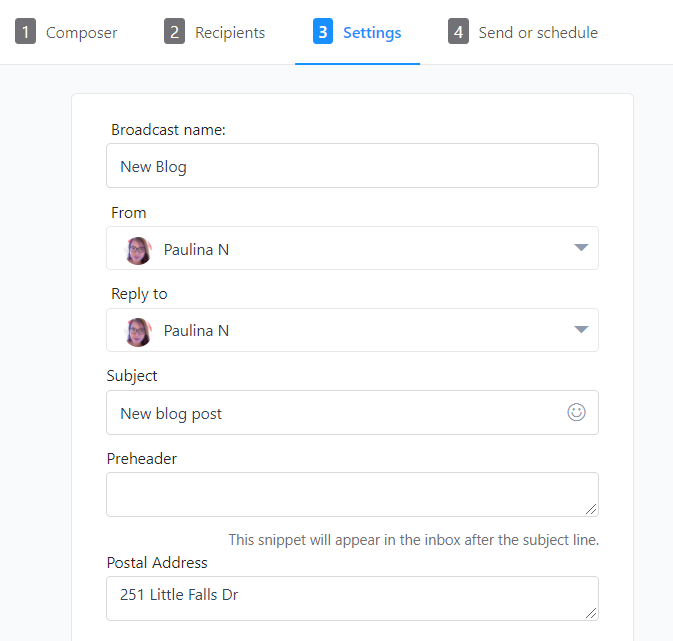 Step 5: Send it immediately or schedule at a later time
If you want to send the email right away, choose to send it 'Immediately'.
You can also schedule when to send your email. It is recommended that you schedule your email to be sent when most of your target audience will be online so that your email stays on top of their inboxes.
You'll also see the option to schedule the email in the recipient's local time zone or resend the email to contacts who didn't open it.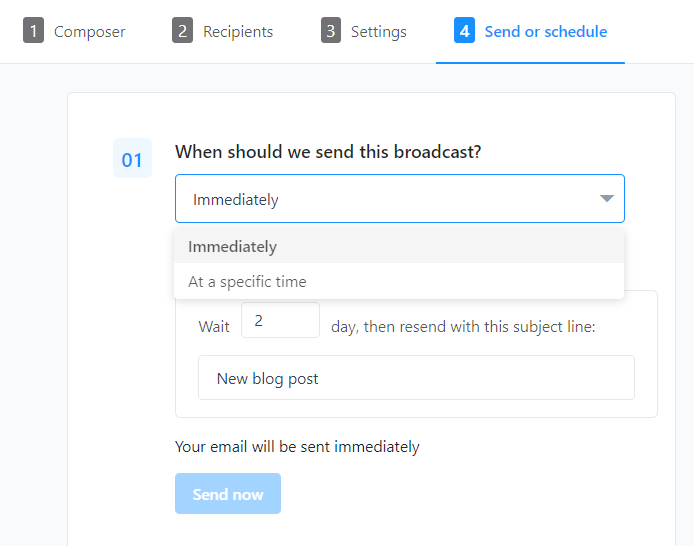 ---
Need Help?
Reach out to us via chat in the lower right corner if you need any help!