Get Context with Automatic Contacts Profiles
Get Context with Automatic Contacts Profiles

By Jitta Rao
updated 11 months ago
If you're talking to a visitor or a paid customer, wouldn't it be nice to understand the context of the conversation, so you can provide better and quicker support?
With Gist, you can get the context surrounding your conversation and based on the contact behavior, history, and previous conversations, understand what they need and how you can help them get there in the shortest possible time.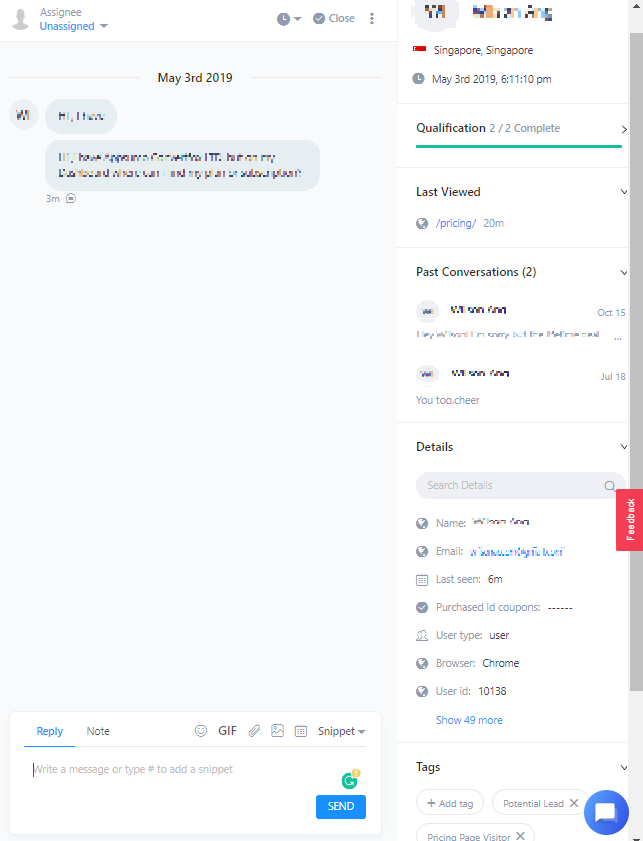 Type of leads and how to respond
Ideally, you must respond first to leads, because they're usually more impatient than someone who has been a loyal customer for a while now. Besides, it makes sense to impress leads with quick support so they see the value of your product + your service, and would be more inclined to give you their money.
You should approach different types of leads differently. If a lead asks you a direct question, just give them the direct answer as soon as you can. They would appreciate their questions answered rather than a conversation with you.
However, if a lead asks a question with a happy tone, uses emojis, or greets you, then you can hope for a more personal, prolonged conversation with them regarding their experience with your product and how you can help them better. But even in this case, you should first solve their problem or answer their question and then take the discussion forward from there.
Ask questions to understand what they're looking for
You will also have to ask your leads simple questions to understand the context. Questions that are straightforward – like 'What do you hope to achieve with…', or 'What problem are you trying to solve?' would help you understand their needs better.
But if they are unable to articulate the problem correctly, you can get context by looking at their recent activity. By looking at what page they're on right now, you can understand what exactly they're looking for – for instance, your pricing page, or a feature page, etc.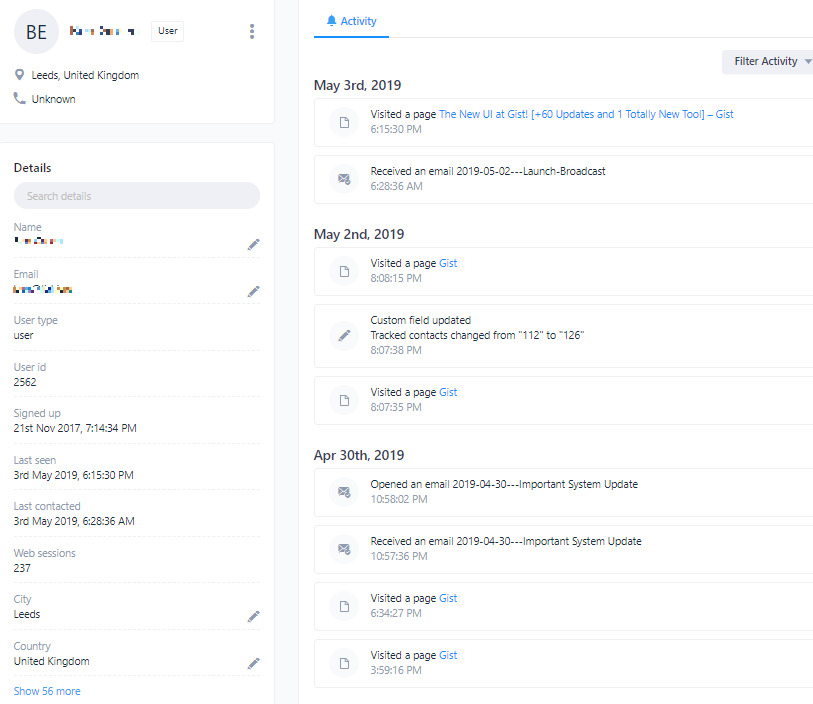 You can also get more context by visiting their profile. Click on the 'View Profile' button and to the contact's profile where you can what all the contact did on your website until now. You can also view other important properties like where they're from, what browser they use, etc.
You can also add tags to a contact directly on this page.
---
Need Help?
If you have any further questions, please start a Live Chat. Just "Click" on the Chat Icon in the lower right corner to talk with our support team.
Did this answer your question?