Gist allows you to easily control who can see the Messenger on your website and in turn who you can have conversations with.
Set your Launcher visibility
Navigate to Settings > Tools > Messenger > Visibility.
Go to the Launcher visibility section.
Click the radio button to whom you'd want the Messenger to be visible.
You can choose from three options:
Everyone - show to everyone who visits your website.
Anonymous visitors - show to anyone who visits your website anonymously and is yet to submit their email address in Gist.
Tracked contacts - show to tracked contacts with a known email address in Gist.
Learn more on how anonymous visitors and tracked contacts work in Gist here.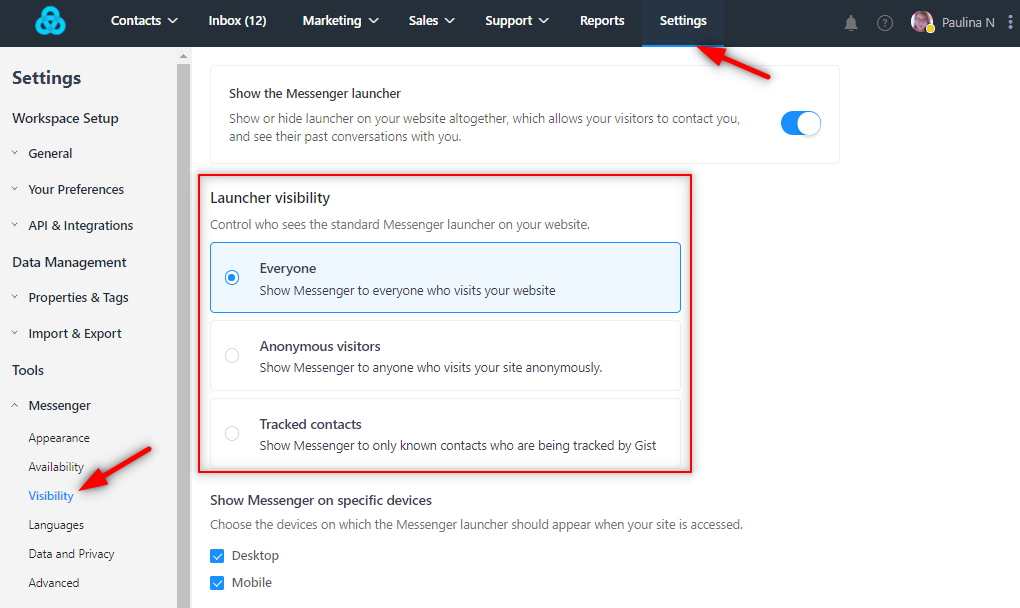 Note: By default, the Messenger is set to show to Everyone so your website visitors and customers can start a conversation at any time. If the Messenger is not showing up on your website, we recommend you go through this troubleshooting guide to ensure that Gist is installed properly.
---
Need Help?
If you have any further questions, please start a Live Chat. Just "Click" on the Chat Icon in the lower right corner to talk with our support team.