---
The New Gist Knowledge Base allows you to teach, answer questions and share tips with your customers. In this quick overview, we'll navigate through the main settings of the Knowledge Base and touch on a few of the powerful features.
Creating a new Knowledge Base article is a simple 1-2-3 process. So follow along with the video above and the screenshots below to get comfortable with the New Gist Knowledge Base!
Step 1: Click on 'Support' on the taskbar, select 'Knowledge Base' to access your Knowledge Base dashboard.

Step 2: Click on 'Add Collection' to create a new Collection.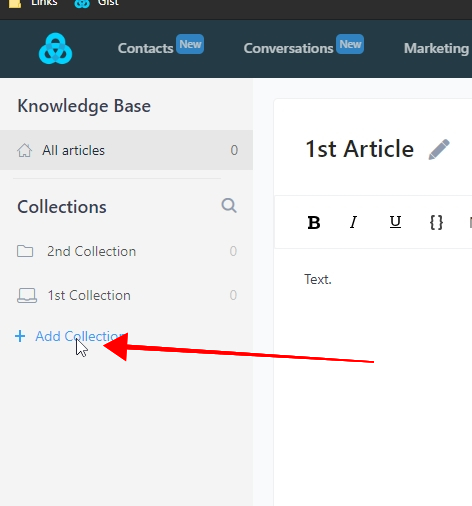 Step 3: Creating a Collection
3.1 Select an Icon for your Collection.
3.2.Give your Collection a Name.
3.3 Give your Collection a Description.
3.4 Save your Collection when done.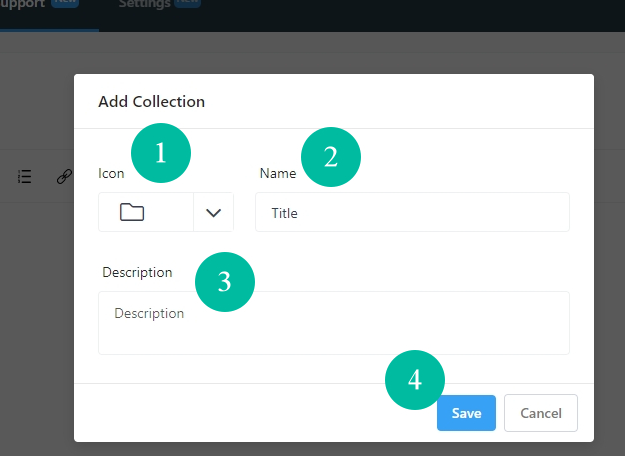 Step 4: Add Articles to your Collections.
4 Click 'Add Article' in the top right corner.

4.1.Give your Article a Title.
4.2. Edit Your Article.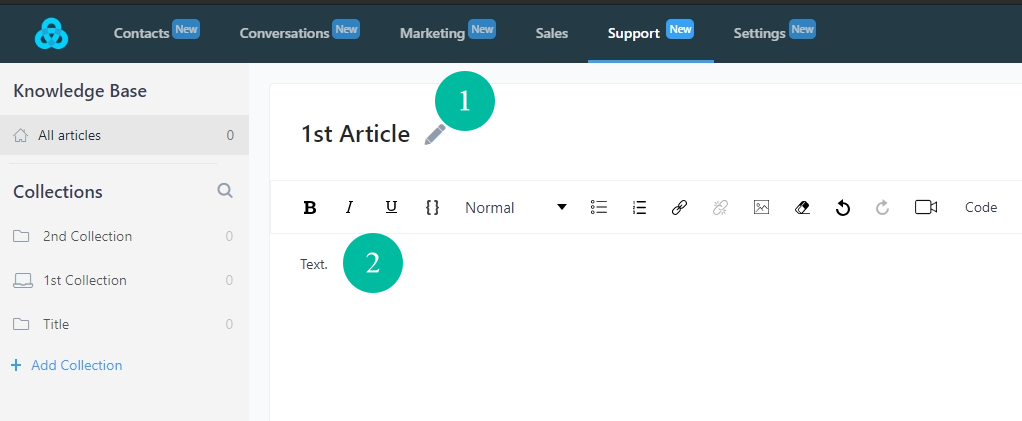 Step 5: Publish Your Article
5.1 Select an Author
5.2. Select the Primary Collection.
5.3. (Optional) Select Additional Collections.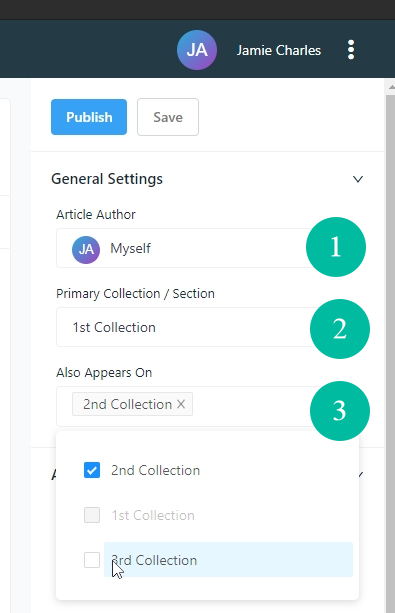 Step 6: Edit URL if Needed.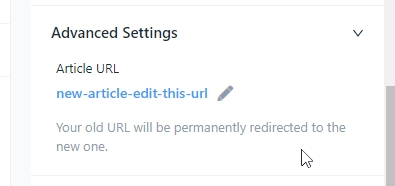 Step 7: Finalize Open Graph Settings.
7.1 Set Open Graph Settings
7.2. Set SEO Settings.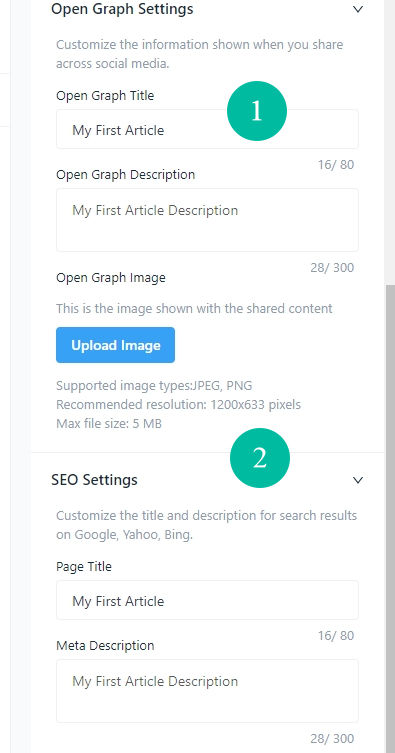 Using the New Gist Knowledge Base is fast and easy!
Sign in to your account now and set up a new article now!
---
Need Help?
If you have any further questions, please start a Live Chat. Just "Click" on the Chat Icon in the lower right corner to talk with our support team.