---
Question: Can I edit a marketing email after it has already been sent?
Once an email has been sent, there isn't a way to update the text content of the email, or the sender information because the email has left Gist's control and is on the way (or has been received) by the recipient's email client.
To make sure your email goes to the right people, at the right time, we have introduced the "Last Step" pop-up.
When you go to send or schedule an email inside of Gist, you will be met with a pop-up that summarizes the most important elements of the email.
This allows you to review and check all of the settings.
Before sending your email, you'll review:
1. The Broadcast Name.
2. The Scheduled Send Time.
3. The Subject Line of the Email.
4. The Recipients of the Email.
Once Reviewed, you have the option to:
5. Cancel, and go back to editing the Email.
6. Send The Email.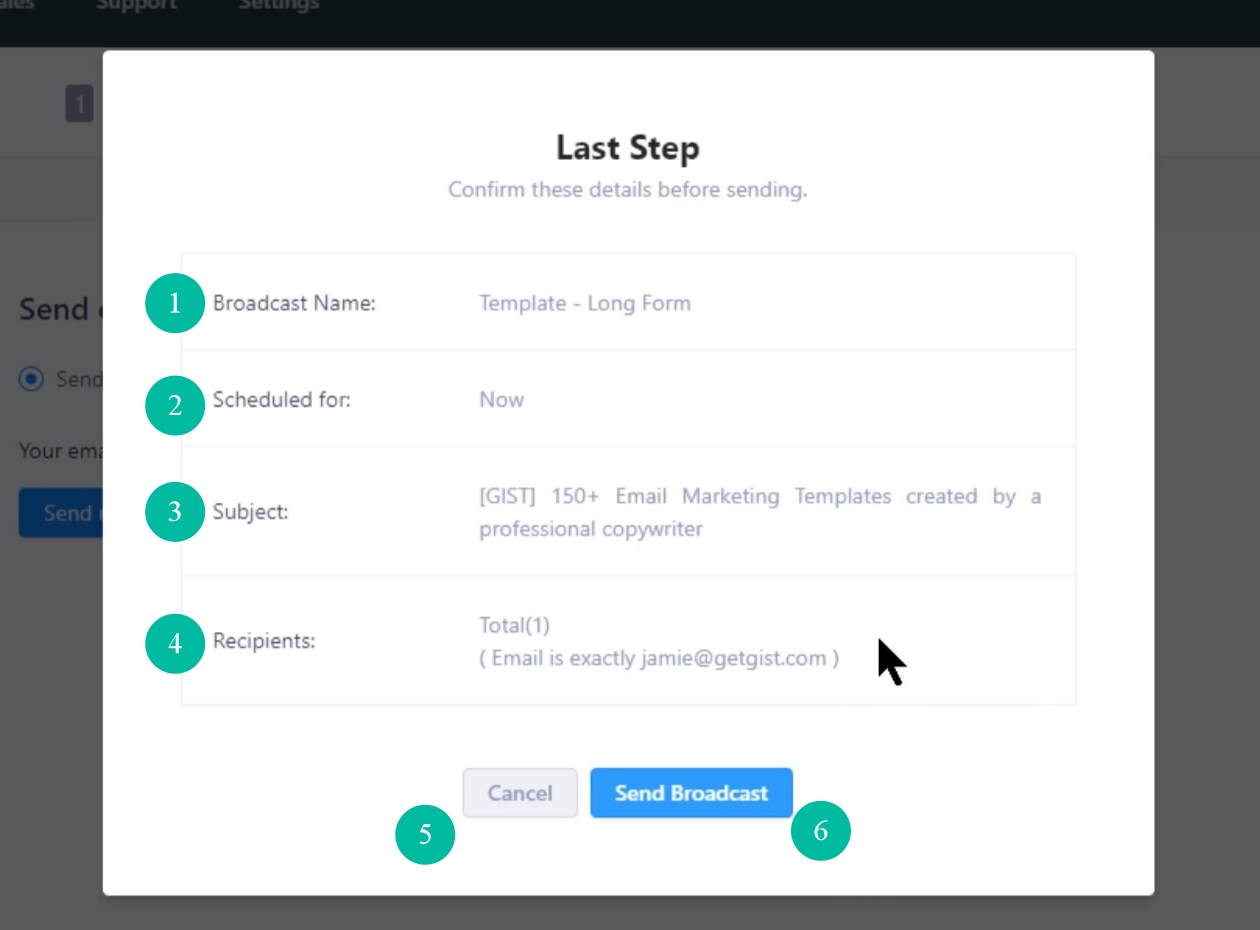 Make sure to take advantage of this feature when it "Pops Up", and double check all of your settings!
---
Need Help?
If you have any further questions, please start a Live Chat. Just "Click" on the Chat Icon in the lower right corner to talk with our support team.