There are a number of circumstances where you might want to copy or duplicate an email inside of Gist. Whether you want to send an email with similar content or similar formatting, duplicating an email is easy and fast!
Step #1: Click on "Duplicate" from the dashboard drop-down button next to the "Edit" button of the email you wish to duplicate.

Step #2: Give your duplicated email a name, and then click the "Create Broadcast" Button.
Important note: This name is for internal use only, between you and any teammates, it is NOT an email subject line.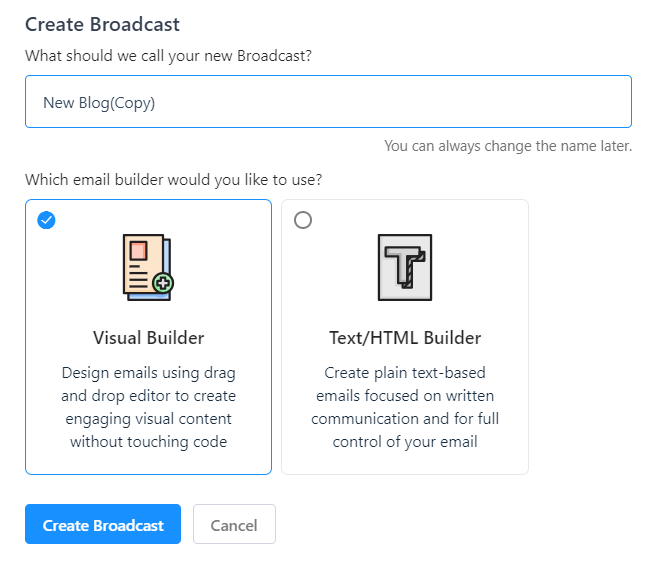 Final: Once created your new duplicated email will appear in your email dashboard along with your other emails.

---
Need Help?
If you have any further questions, please start a Live Chat. Just "Click" on the Chat Icon in the lower right corner to talk with our support team.