At the end of the onboarding campaign, when you have communicated about your product to your free trial users, it is time to offer them incentives to upgrade to a paid plan.
It is important to get your free users to use you most important features and educate them about the benefits of signing up for a paid plan. And it is more important to target those users who haven't used those features yet.
For instance, if some of your new users aren't using a feature on your site, you can filter them out and send them an email educating about the feature and why it is important.
Explain the value add
Be sure to explain in your email what the feature is, how it adds value to their business, and how easy it is to start using it, and how they can start using it.
If you have a demo video, or a guide explaining more about the feature, you can always link it in the email.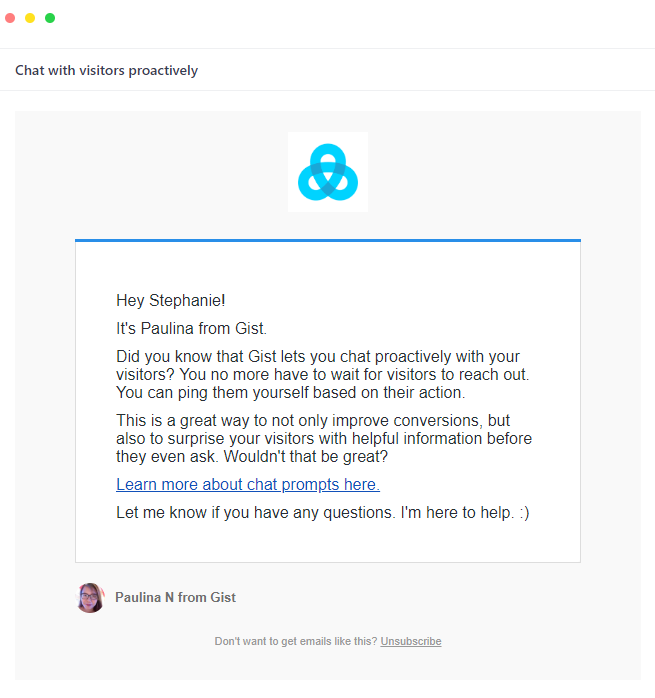 Ask to upgrade
If you have multiple features that you consider important, then you can send multiple emails to individual customer segments.
Once you send a few of those emails and have shown your users how valuable your product is, you can then ask them to upgrade to a paid plan, wait a while to see how many of them would convert.
After a couple of days, you can send them another email offering an attractive incentive if they upgrade their subscription – usually, a good discount on your plan, or a couple of months free access if they subscribe to the yearly plan, are some ideas to get you started.
---
Need Help?
If you have any questions, please start a Live Chat. Just "Click" on the Chat Icon in the lower right corner to talk with our support team.