Can I use GIFs and Emojis in my chat messages?
Can I use GIFs and Emojis in my chat messages?

By Jitta
updated about 1 month ago
Make your visitors feel like they are talking to a real human, by adding emojis, GIFs and stickers to your messages. This will make your conversations friendly and lively and helps avoid being too formal or robotic.
For instance, use the smiling emoticon often to set the mood of your conversations, use thumbs up to let your visitors know that you agree with them, or send funny GIFs to light up their day.
Positivity increases conversion rates because it lets the visitors know that they are not talking to some robot and that there is a real human on the other side of the conversation. People are also easier to convince when they are in a happy state.
With the emoji and GIF button which you can see in the team inbox, you can use a wide variety of emojis and GIFs to send to your visitors.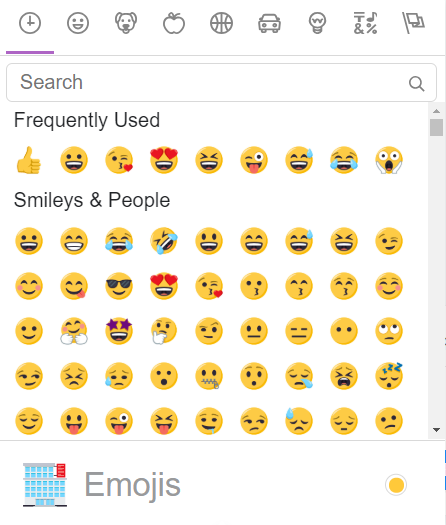 ---
Need Help?
If you have any further questions, please start a Live Chat. Just "Click" on the Chat Icon in the lower right corner to talk with our support team.
Did this answer your question?