When you connect your team email to the conversations inbox, all incoming emails will be sent to this inbox. To keep your inbox organized, configure your spam configuration in your Inbox settings to keep your inbox free from emails that don't require your team's attention.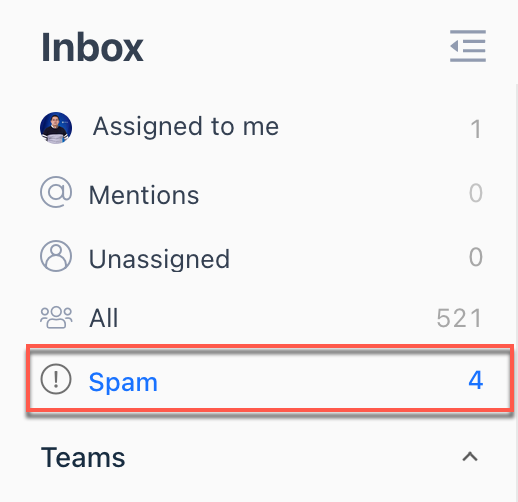 To manage which email types will automatically be marked as spam, navigate to Settings > Inbox > Spam settings and turn on the switches next to the following: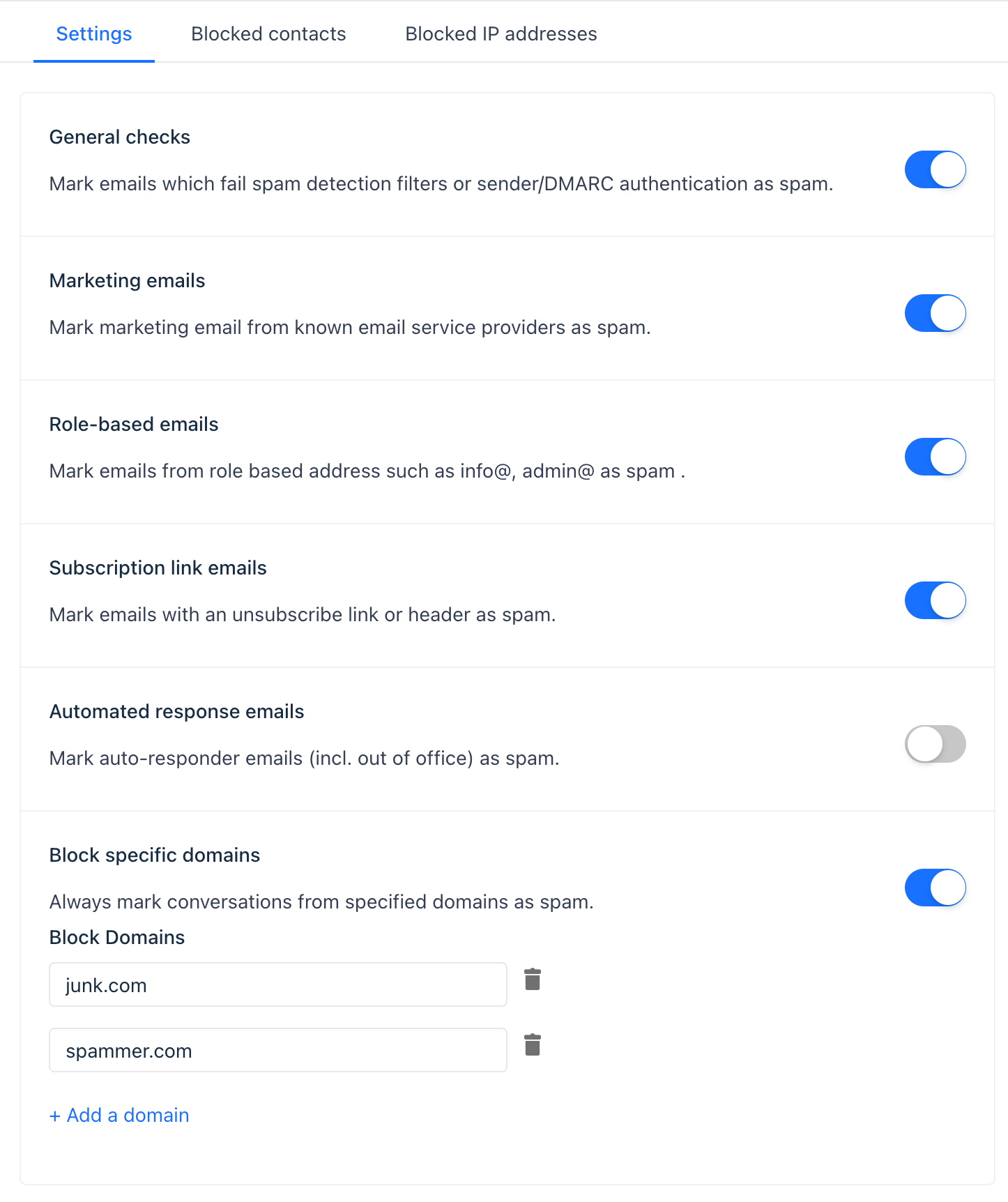 General checks: emails that fail basic spam detection filters or sender/DMARC authentication.
Automated Response Email: an auto-generated email such as an automatic reply or out-of-office reply.
Marketing Emails: emails sent as part of a marketing campaign.
Role Based Emails: emails that are not sent from a particular person but a company, department, position, or group. A complete list of role-based emails.
Subscription Link Emails: emails containing unsubscribe links and/or header.
Block Specific Domains: emails from specified domains.
Notes:
Emails sent from an existing contact in your database will not be marked as spam, unless they are in your blocked list.
Any conversation that is marked as spam, either manually or automatically based on filtering rules, will be permanently deleted from the Spam view after 30 days.
Mark emails as not spam
If a contact has been marked as spam, you can clear the spam flag so that future emails from this sender will be delivered to your inbox.

In your Gist workspace, navigate to Inbox.
In the left sidebar, navigate to the Spam view.
Click an email conversation to open it.
In the banner above the conversation, click Mark as not spam.
---
Need Help?
If you have any further questions, please start a Live Chat. Just "Click" on the Chat Icon in the lower right corner to talk with our support team.