You can connect your Facebook page to your Gist inbox to manage incoming messages directly from Gist.
Why integrate your Facebook Page?
Once connected, we will sync messages from your Facebook page to your Gist inbox, keeping all of your customer communication in one place.
You can collaborate and respond along with your teams on all of incoming Facebook messages directly from your Gist Inbox.
Important notes:
You need to be an admin of the Facebook page to connect it to Gist.
Only private messages sent to your Facebook page will be synced with your Gist Inbox. Messages posted on your wall won't be synced.
Check out this quick video on how to get started:
Also, here are the step-by-step instructions to guide you through the setup:
Step 1: Connect Gist to Facebook
Scroll down to Facebook and click the Connect button.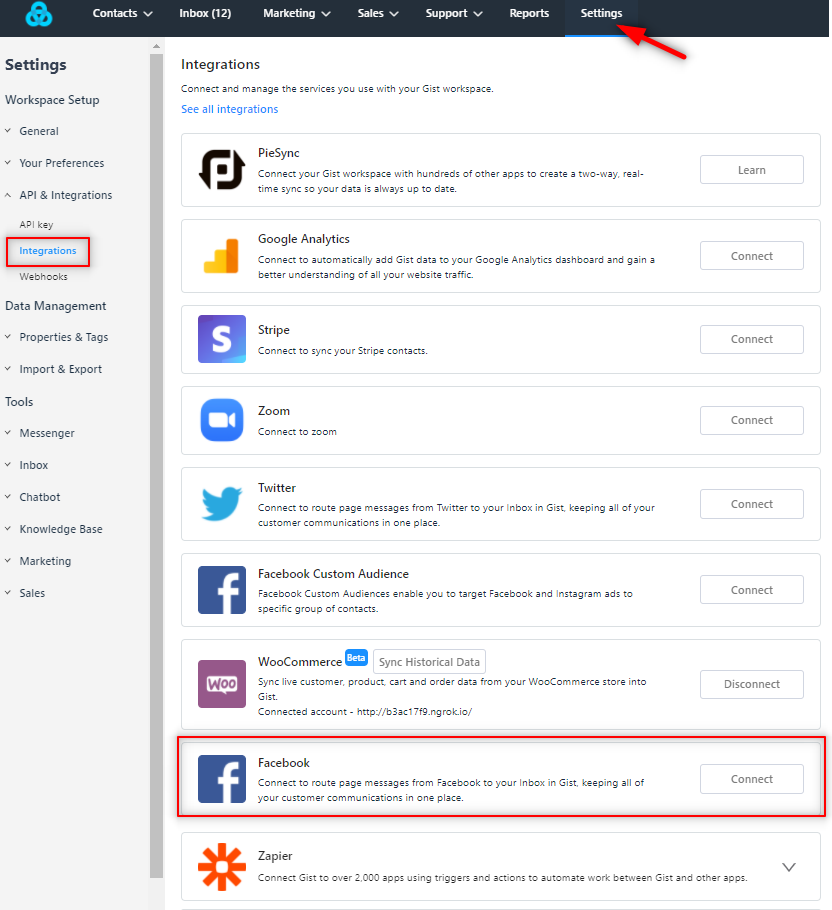 Step 2: Log in to your Facebook page
Clicking "Connect" will open up a pop-up either asking you to sign in or asking if you'd like to continue. Click Continue.
Step 3: Choose your Facebook page
The next pop-up will show all of the pages you control. Click the right one(s) to connect to Gist and it will be all set up!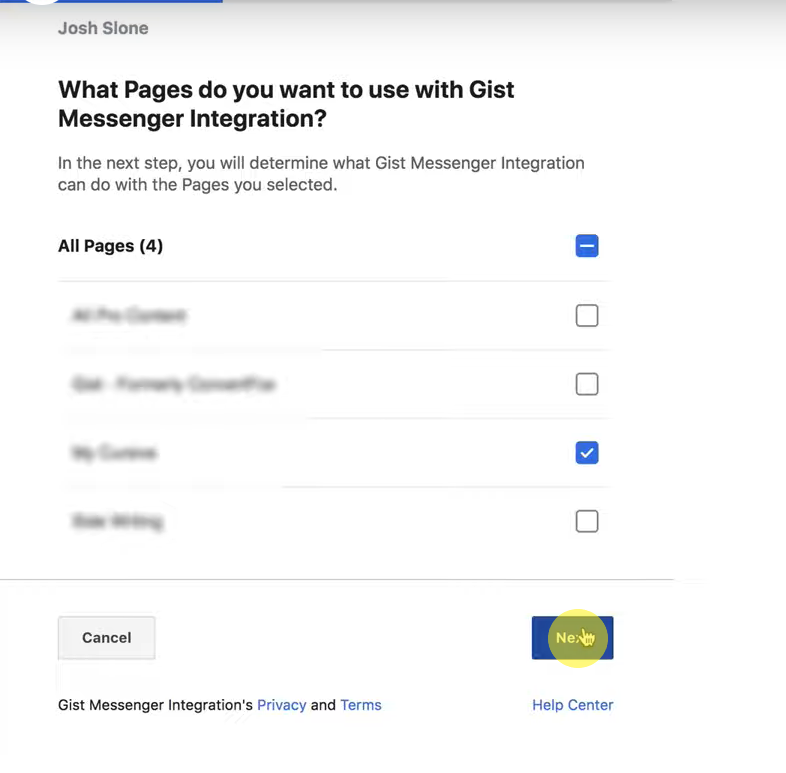 Step 4: Grant Gist permission to access your Facebook page
To make sure Gist and Facebook integration works correctly, say "Yes" to both options below and click Done.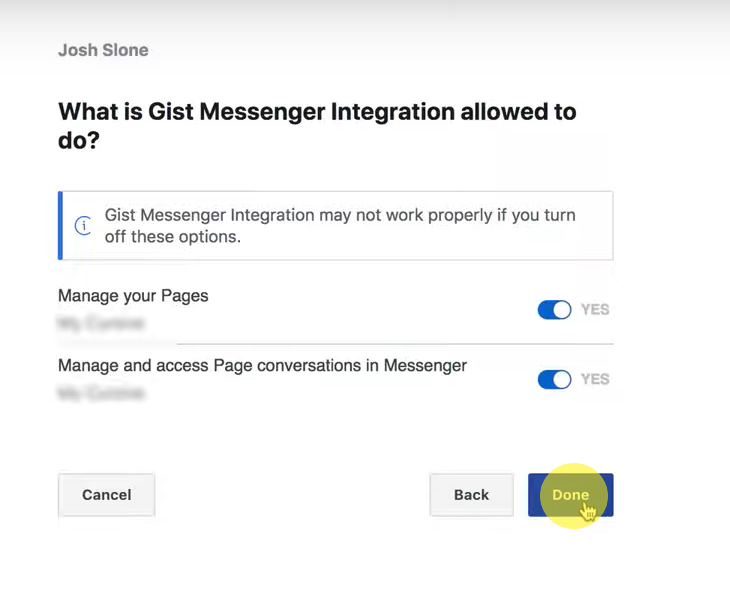 Step 5: You did it!
Click "Ok" and you're all set!
You can now begin receiving and responding to your Facebook messages from your Gist team inbox.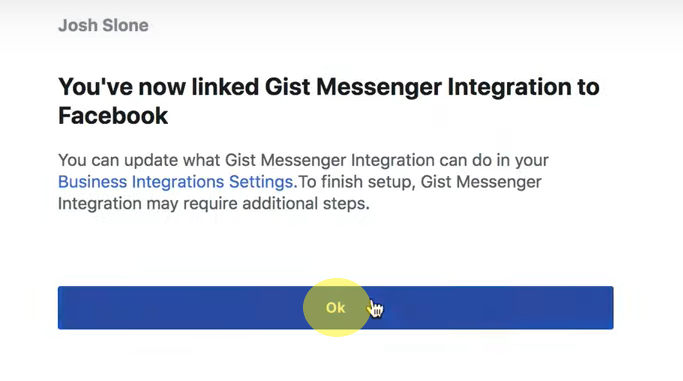 Limitations of the integration
Due to a limitation on the Facebook API, replies are limited to 2000 characters.
Conversations that took place before connecting your Facebook page with Gist Inbox will not be imported to Gist.
If the user's last message in a Facebook conversation is from more than 24 hours ago, you can no longer reply to it. You have to wait for them to contact you again. In these cases, you can still reply to the conversation directly from Facebook. To learn more about the policy change, you can read an in-depth guide published by Facebook here.
---
Need Help?
If you have any further questions, please start a Live Chat. Just "Click" on the Chat Icon in the lower right corner to talk with our support team.