Connect your Facebook page to Gist
Connect your Facebook page to Gist

By Paulina N
updated 11 months ago
Now, Gist integrates with Facebook messenger.
You and your team can manage all of the messages from the most popular social platform inside of Gist.
Think about it. Tagging, tracking and monitoring Facebook conversations in real time — just like you already do with our Live Chat and Email Marketing features!
1. Connect Gist To Facebook
1.1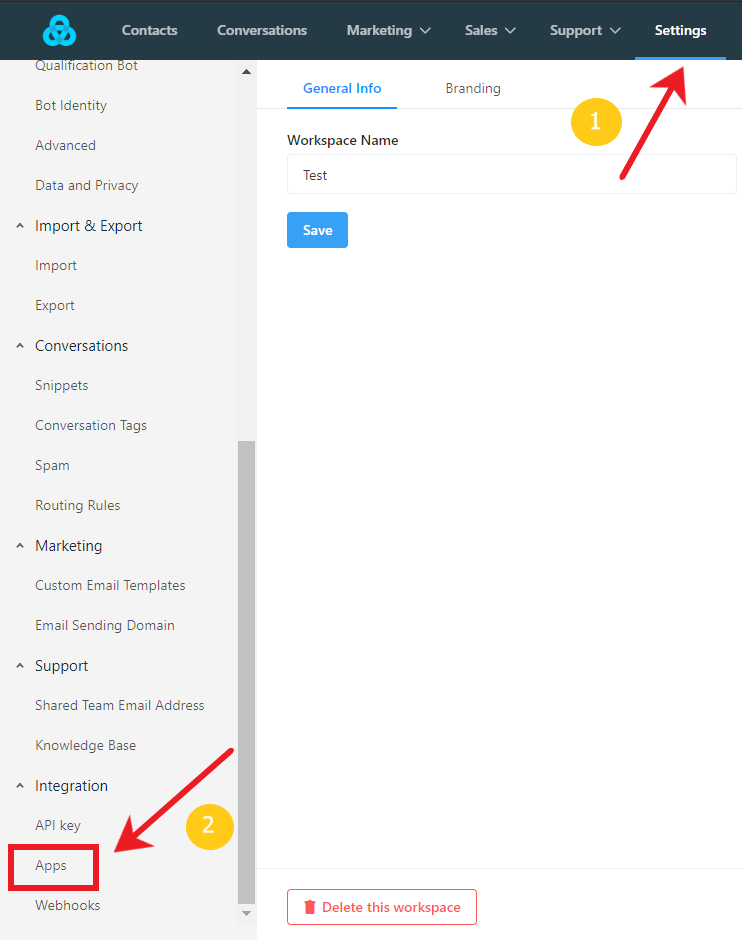 This link will take you to the page with all integrations and you should clearly see Facebook's section. Click "Connect"
1.2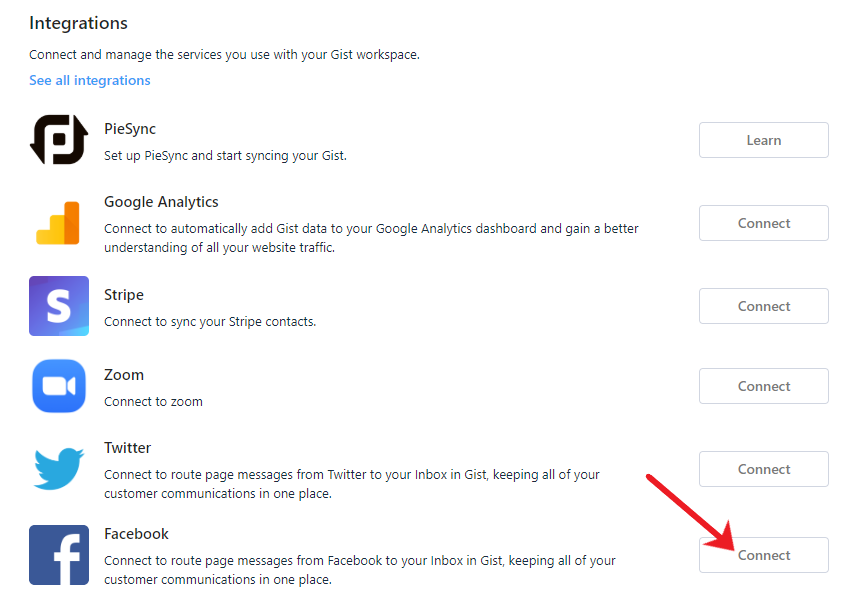 Clicking "Connect" will open up a pop-up either asking you to sign in or asking if you'd like to continue.
1.3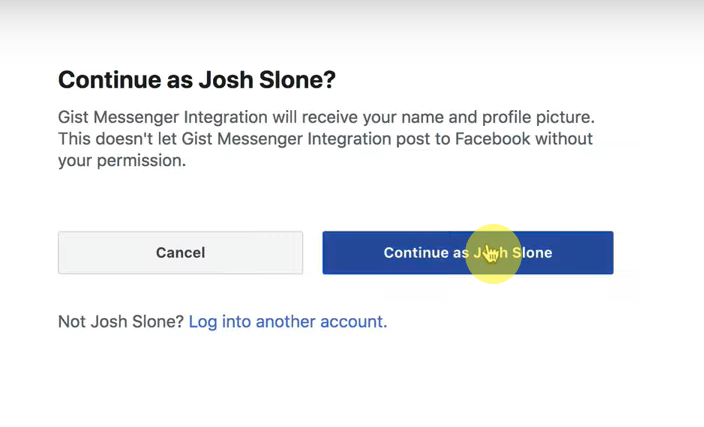 2. Choose Your Facebook Page
The next pop-up will show all of the pages you control. Click the right one(s) to connect to Gist and it will be all set up!
2.1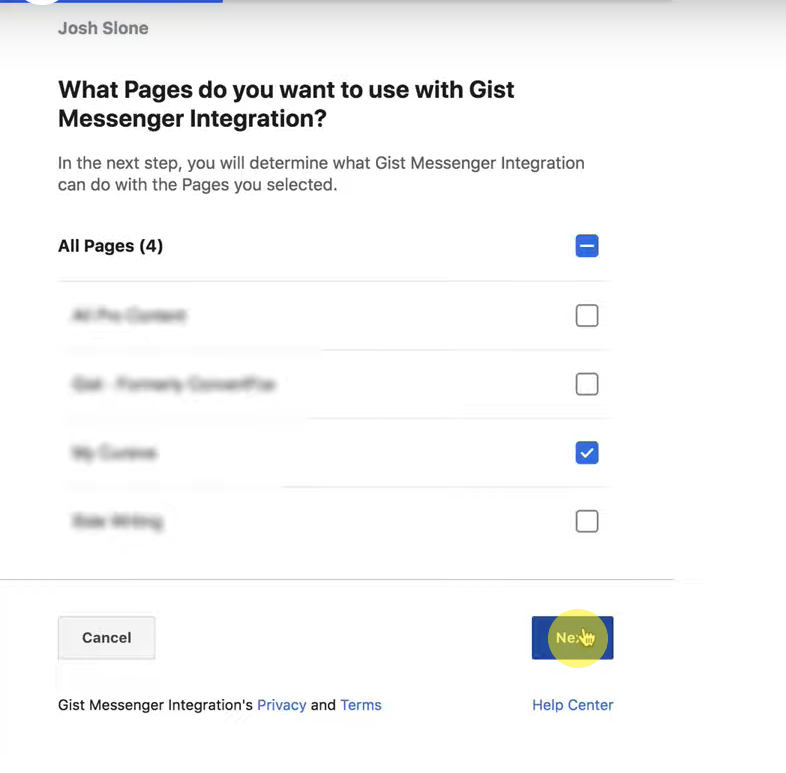 2.2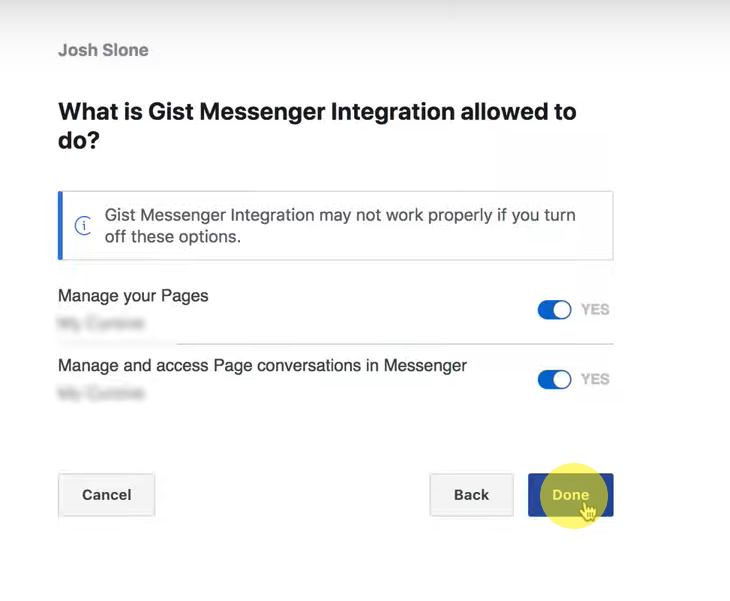 Connected Page Confirmation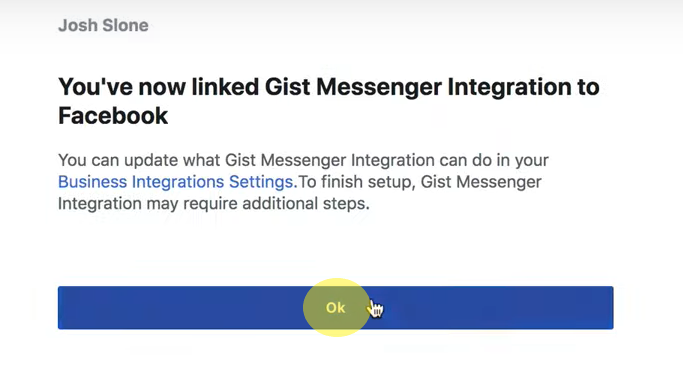 ---
Need Help?
If you have any further questions, please start a Live Chat. Just "Click" on the Chat Icon in the lower right corner to talk with our support team.
Did this answer your question?