Where can I find my project ID or workspace ID?
Where can I find my project ID or workspace ID?

By Paulina N
updated 11 months ago
Your Gist workspace ID is a unique code assigned to your app or project when you create it. There are a few ways you can find your workspace ID.
The easiest way is to check the URL of any page you have open in Gist. It's the code that comes after 'projects/' in the URL. So for this example workspace, we can see that the code after project/ is ktxy9dgg.

Your workspace ID is also available in the Tracking Code section under Data and Tracking on Settings.
Click on 'Tracking Code' option on the left sidebar of your Settings screen, and then scroll down to 'Your Workspace ID' section. You will be able to see the workspace ID and also copy it with just a single click.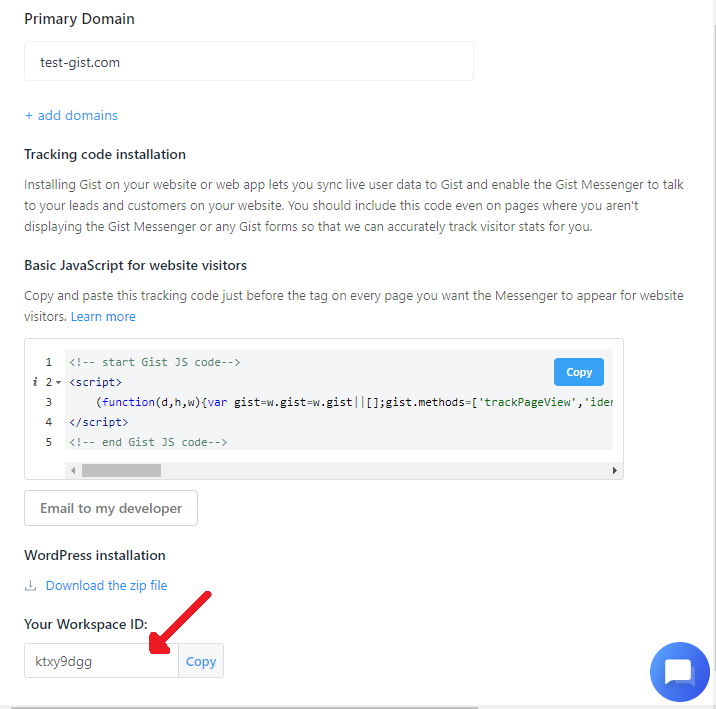 ---
Need Help?
If you have any further questions, please start a Live Chat. Just "Click" on the Chat Icon in the lower right corner to talk with our support team.
Did this answer your question?