You may already be running multiple drip campaigns for your subscribers and would like to add a subscriber to one or more email campaigns based on what they type of content they are interested in or what they are looking for on your website.
You can use Gist Automation to add contacts to drip email campaigns automatically based on specific actions that they do on your site. This will help you send relevant and targeted email campaigns to your prospects and increase your conversion rates while not spamming anyone.
For example, if a contact submits a form on your website, or downloads a specific PDF, or clicks a specific link and ends up in a landing page of your product, then you can tell Gist to automatically add them to an existing drip email campaign.
To do this, go to the Automation page, click 'New Automation' and choose the appropriate trigger that you are looking for.
For instance, when someone submits their email in an 'Early Access' lead capture form, you can automatically add them to your 'Welcome series' and send them emails automatically.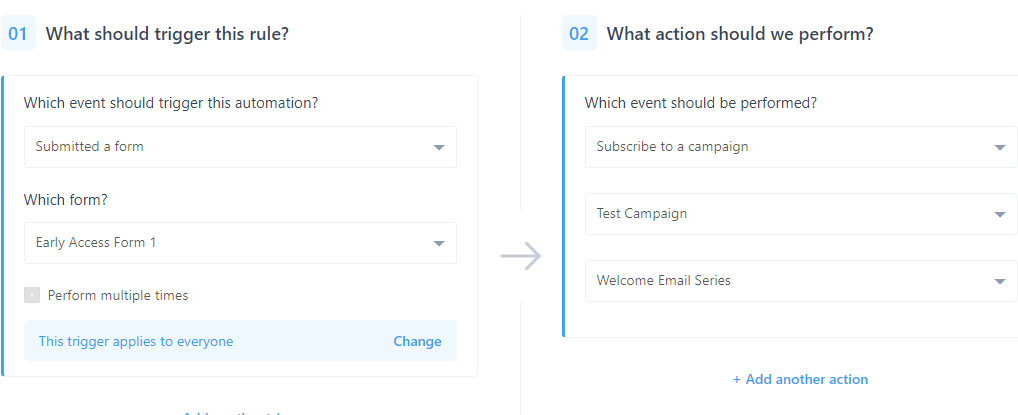 This will help you automate your campaigns and increase conversions without doing any manual work.
---
Need Help?
If you have any further questions, please start a Live Chat. Just "Click" on the Chat Icon in the lower right corner to talk with our support team.