Your Gist Profile is a great place for your customers to chat and book meetings directly with you. It's also a great place for them to get to know you!
In this doc, we'll go over the basics of setting up and sharing your personal profile.
You can access your Settings > Your Preferences > Profile & calendar page.
Your Gist Profile Link
This is the unique link that will lead to your profile. We recommend making this short and personalized!
We also recommend setting this once and not changing it. If you've shared your profile link and then you change it, the old link will break!
Fill in the the Title, Location, and Short bio fields accordingly with information about your position and interests.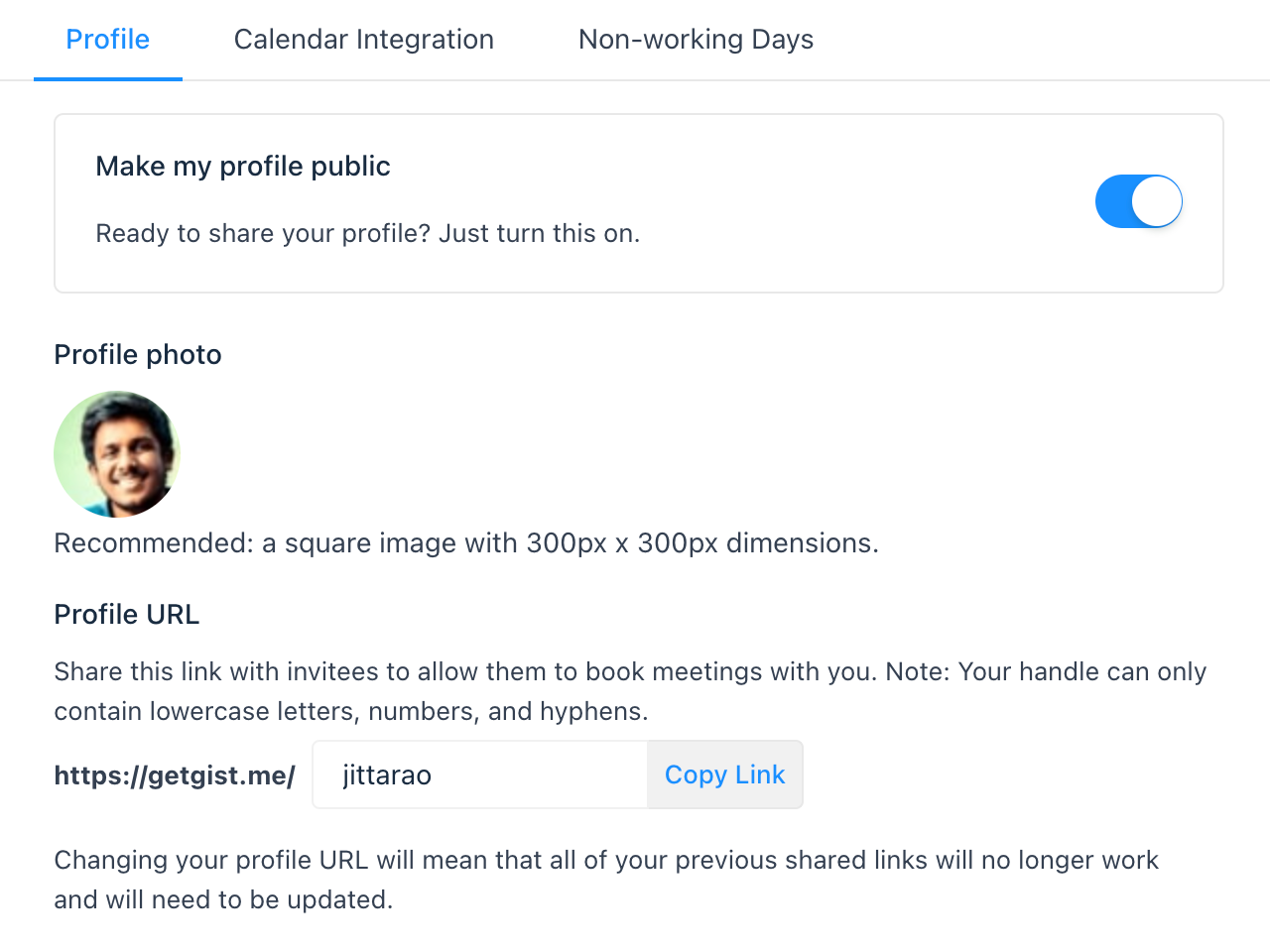 Theme
You have two options for the theme of your profile. On the left, one that is based on a card, and on the right, one that puts your avatar front and center in a two-column style.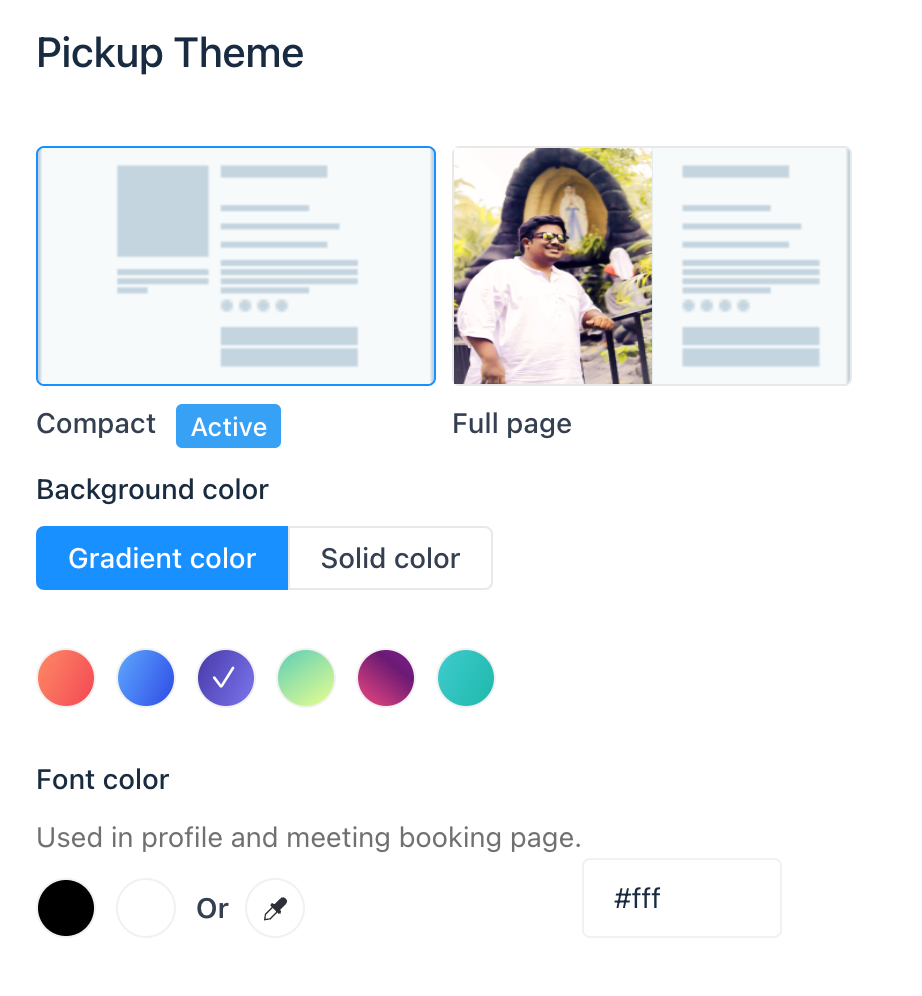 Details & Social
You can personalize your profile, so your invitees can learn more about you. You can think of your profile page as a first introduction.
To make the intro go smoothly, you can update your photo, name, your bio and social links.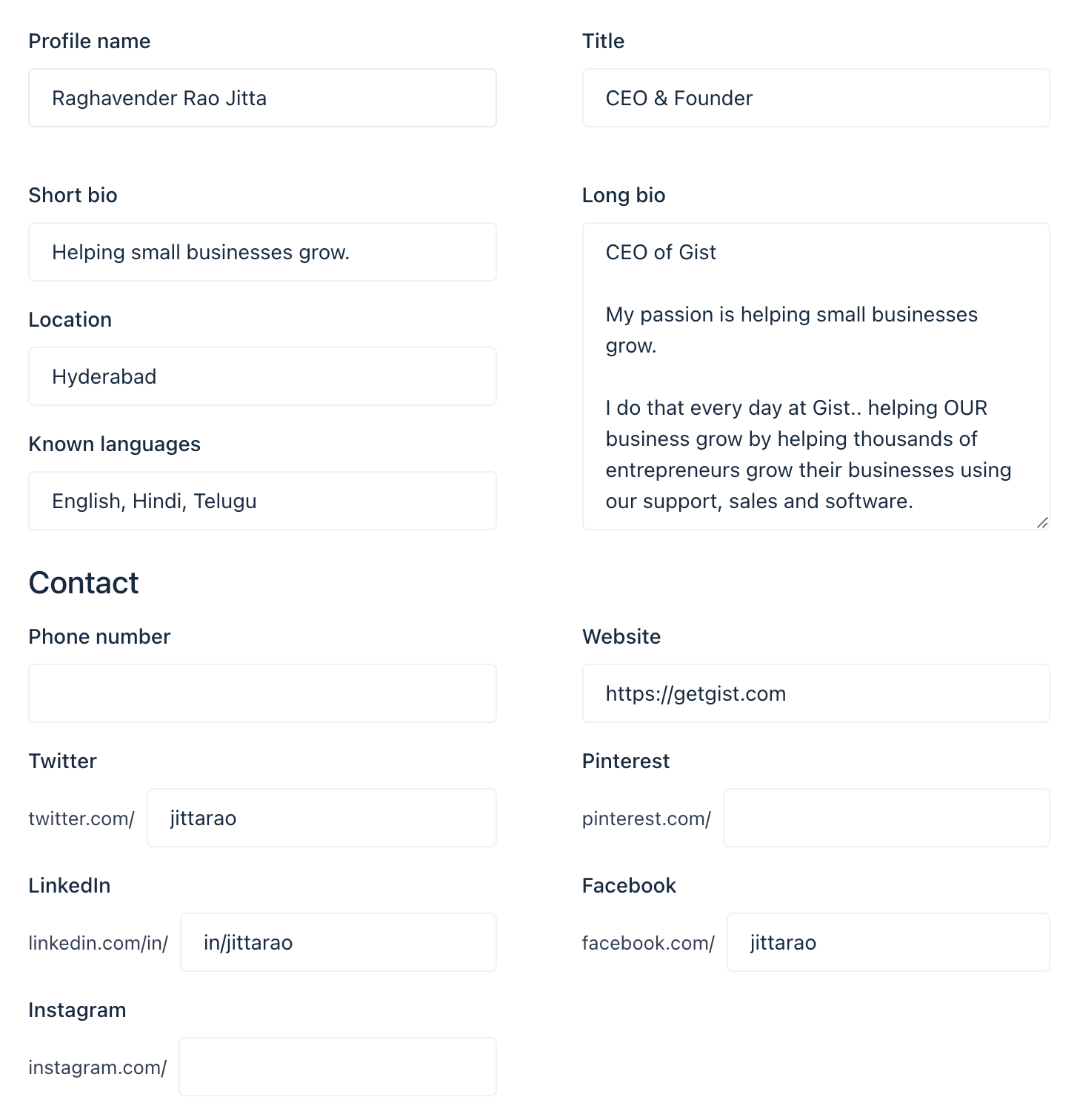 Making your Profile Public
Whenever you're ready to make your profile public, switch on the toggle at the top of the page within the "Make my profile public" section.

---
Need Help?
If you have any further questions, please start a Live Chat. Just "Click" on the Chat Icon in the lower right corner to talk with our support team.