Complete your profile on Gist
Complete your profile on Gist

By Jitta Rao
updated 9 months ago
Once you have everything setup, you can update your company profile including name, website and logo, which can be used when sending messages to your users.
To update your company profile on Gist, go to the Settings page, and click on the 'General Settings' tab under the 'Workspace and Teams' section.
Once here, you can upload your company's logo, enter the names of your company and your current Workspace, as well as the URL to your homepage.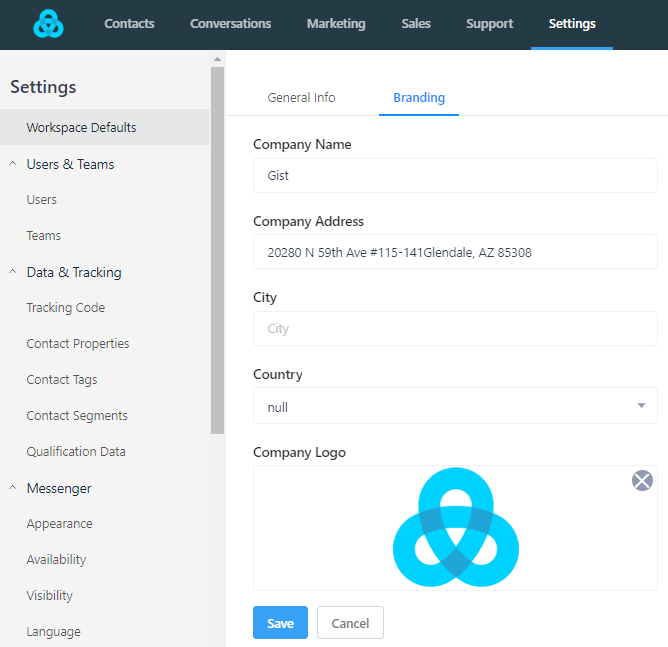 Make sure to resize your logo or icon before uploading so as to fit in the small box that you can see on the screen. You can make changes to this information whenever you want.
After setting up your company profile, you can also update your personal profile on Gist so your users can see who they're talking to.
To do this, click on the 'Profile' button, and select 'My Profile'. You'll be taken to your profile page where you can update and edit information whenever you want.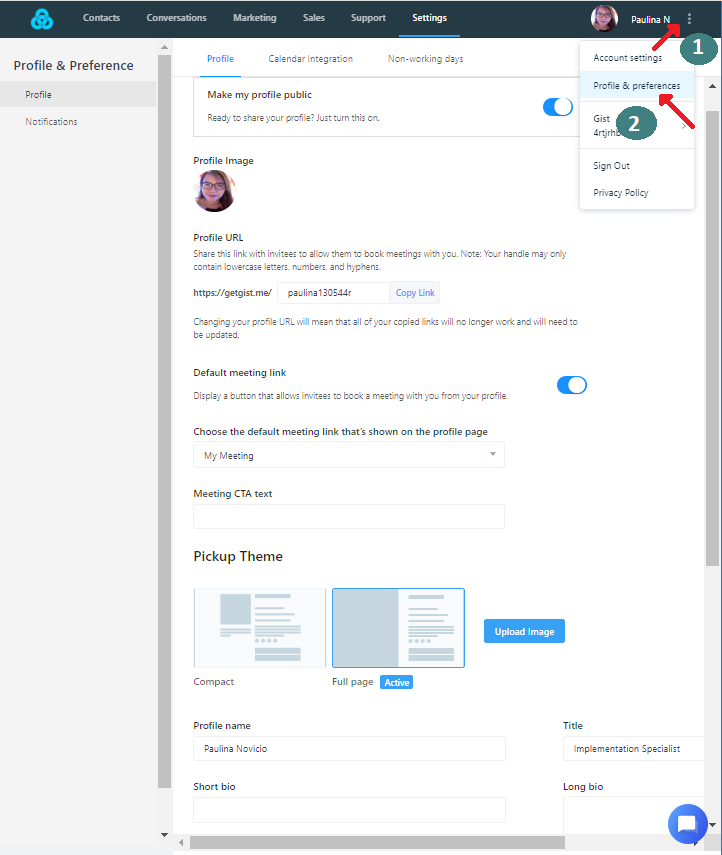 Here, you can upload your profile picture, which your customers will see on the live chat widget on your site. You can also change your name, your role at your company, and change passwords in the future.
---
Need Help?
If you have any further questions, please start a Live Chat. Just "Click" on the Chat Icon in the lower right corner to talk with our support team.
Did this answer your question?