Choose the right audience to send email
Choose the right audience to send email

By Jitta Rao
updated 5 months ago
Whether you're sending an auto message, a broadcast message, or a drip campaign, it is important that you pick the right audience or user segments. It's not enough that you craft the best email there has ever been because nothing good comes out of sending the right message to the wrong person.
When you're using Gist to send email communication, you can pick your audience customer segments that you have already created previously on the 'People' page. If you need to send emails to a new user segment, then you will have to first create that segment in the 'People' page and then select that segment while sending the email.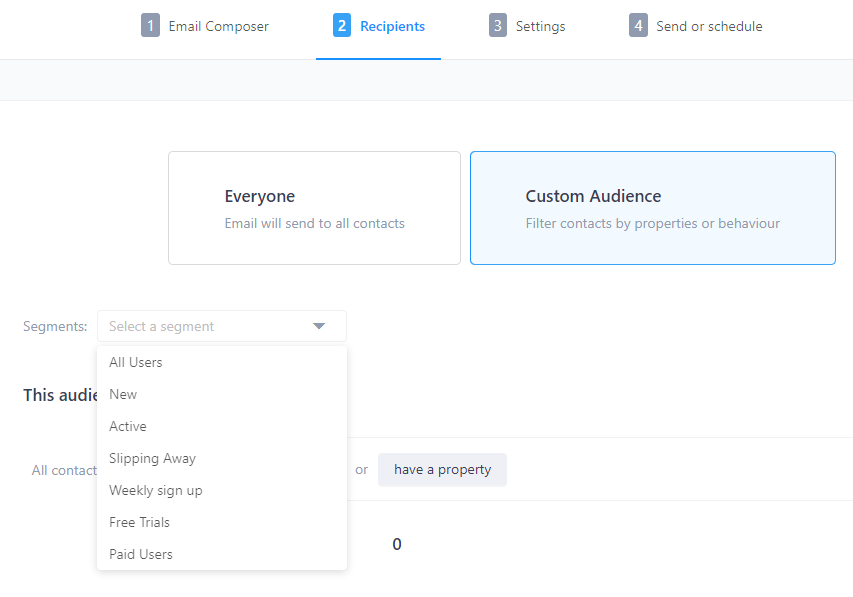 All existing user segments will appear in the 'Select segment' section and you can pick the one you need.
If you need to narrow down the list even further, you can click on the 'Add Rule' button and create as many rules as you want.
Once you're ready with the list of targeted receivers, you can proceed with the email content.
This process is standard on Gist and you can follow the same steps when creating a broadcast or drip campaign as well.
---
Need Help?
If you have any questions about sending emails, reach out to support via chat in the lower right corner.
Did this answer your question?