With Gist, you can assign ownership of a contact to someone on your team. Doing so lets you see who is responsible for managing relationships with your contacts.
Assigning teammates as owners will let you:
Assign contacts to the right sales teammate faster.
Get notified when the contacts you own start a new conversation.
Easily send messages to contacts you own.
Quickly see all the contacts you own in one place by filtering by their owner.
Restrict which teammates can set a contact's owner.
There are three ways to assign an owner:
Manually, by assigning an owner in the contact's profile in Gist.
Automatically, by assigning an owner using workflow automation.
Here's how:
1. Manually assign an owner to a contact
You can easily assign a contact an owner as you chat. Just head to the 'Contact details' section on the right-hand side of your contact's profile. Then, select the 'Contact owner' option. Now, you can choose a teammate from the dropdown menu: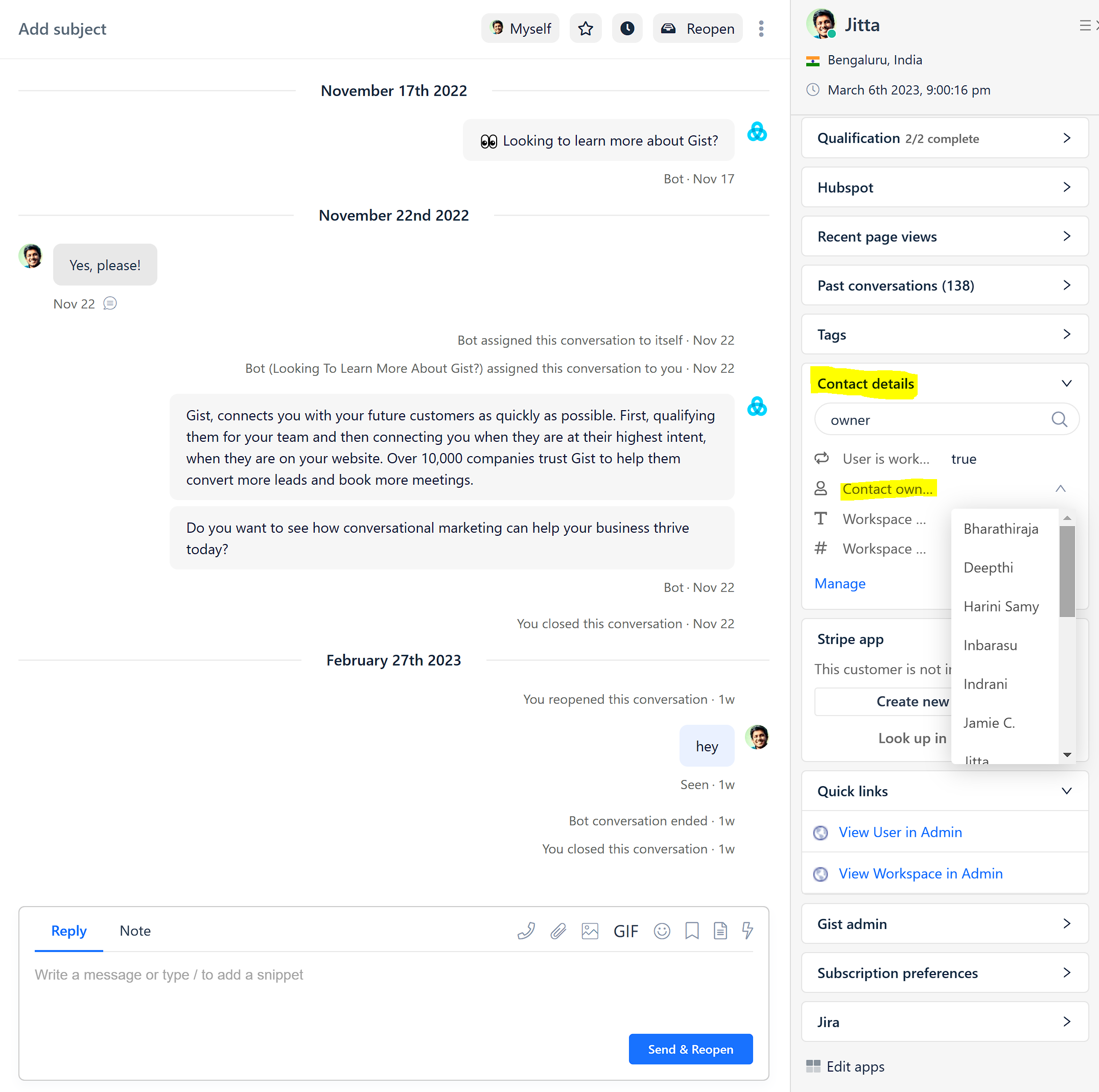 You can also add an owner from a contact's profile: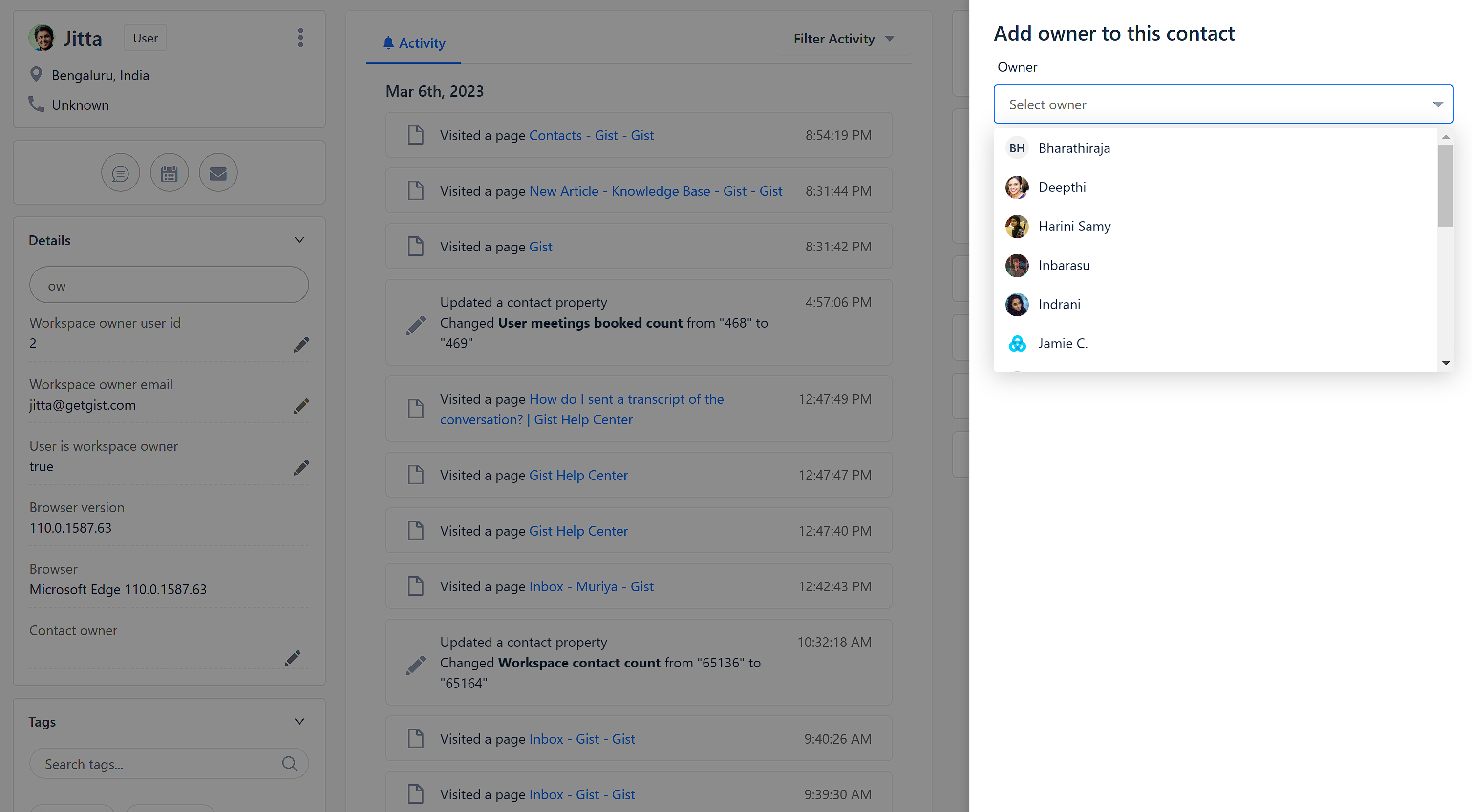 2. Assign owner to your contacts via workflow automation
You can add an owner to a contact's profile using the "Assign a contact owner" action in workflows.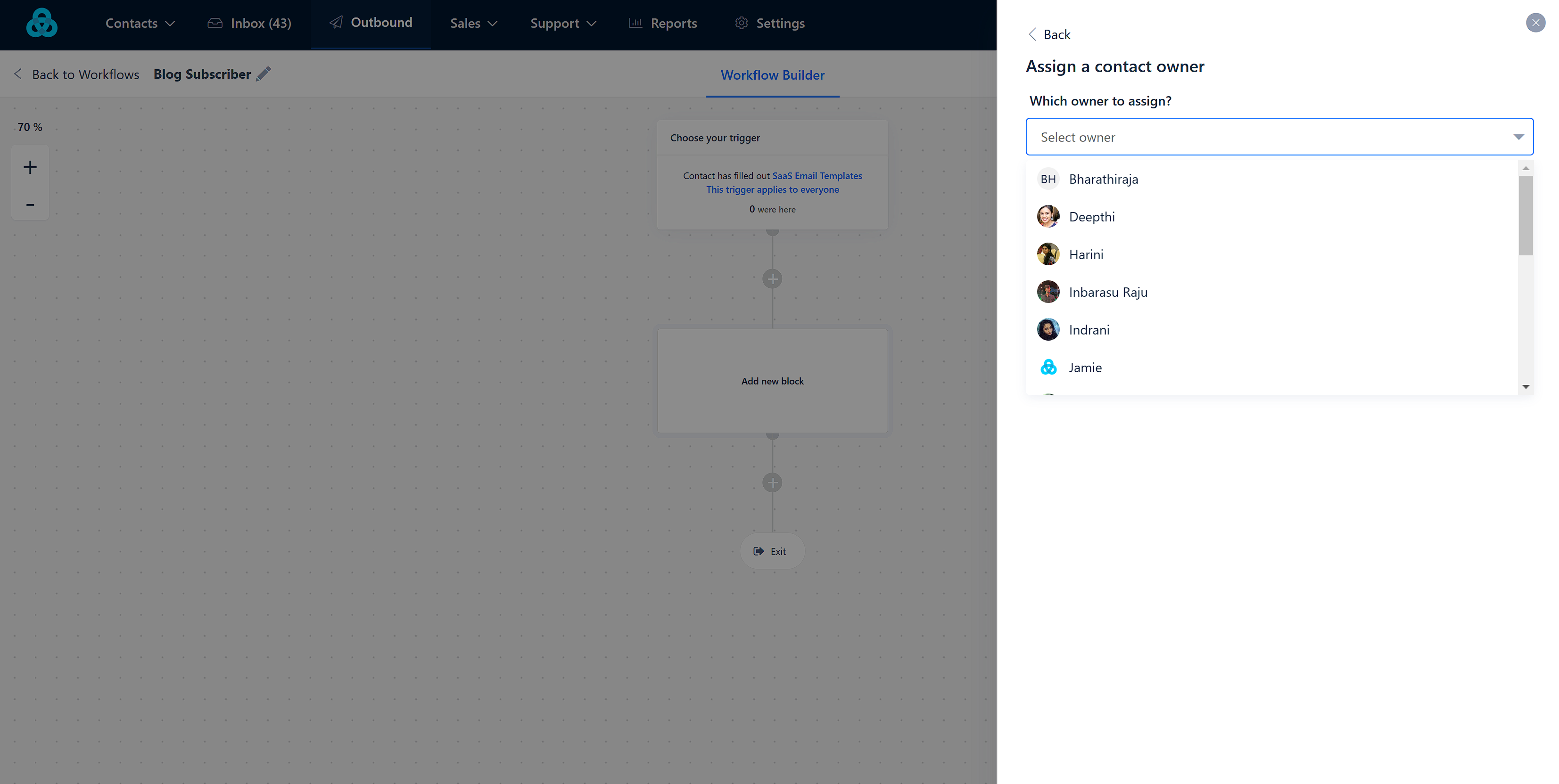 Once you assign an owner to your contacts, you can do several useful functions.
1. See all leads you own in one place
Filtering and segmenting your contacts by their owner will let you quickly see all the leads you own in one place. Just filter by "Contact owner" property to see a specific teammate's leads: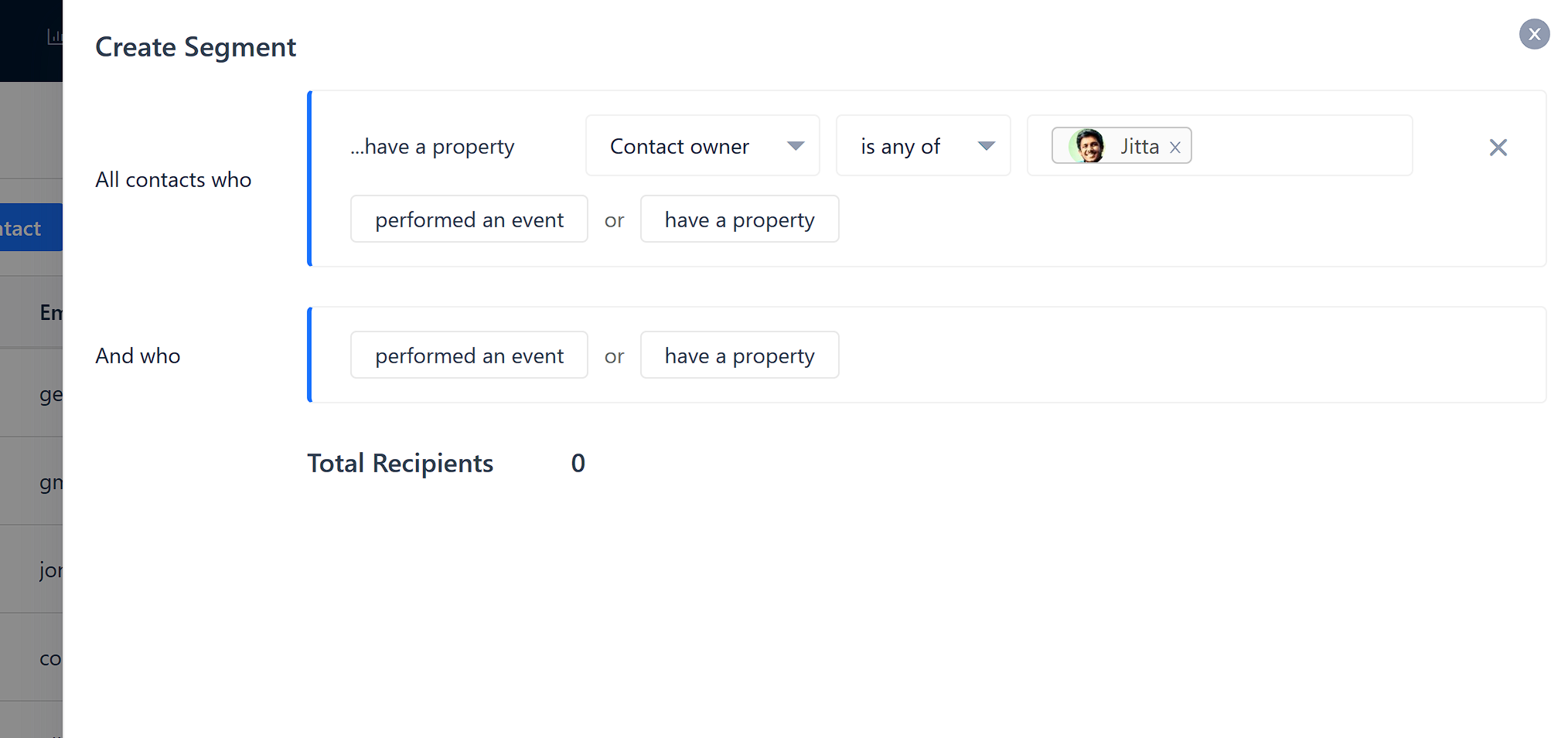 You can create a segment based on this filter to easily access your list of leads in future. Or you can easily export your leads if you need to share them elsewhere.
2. Target your owned leads with messages
It's also easy to target the leads you own with outbound messages. When setting up a message, filter your recipients by "Contact owner":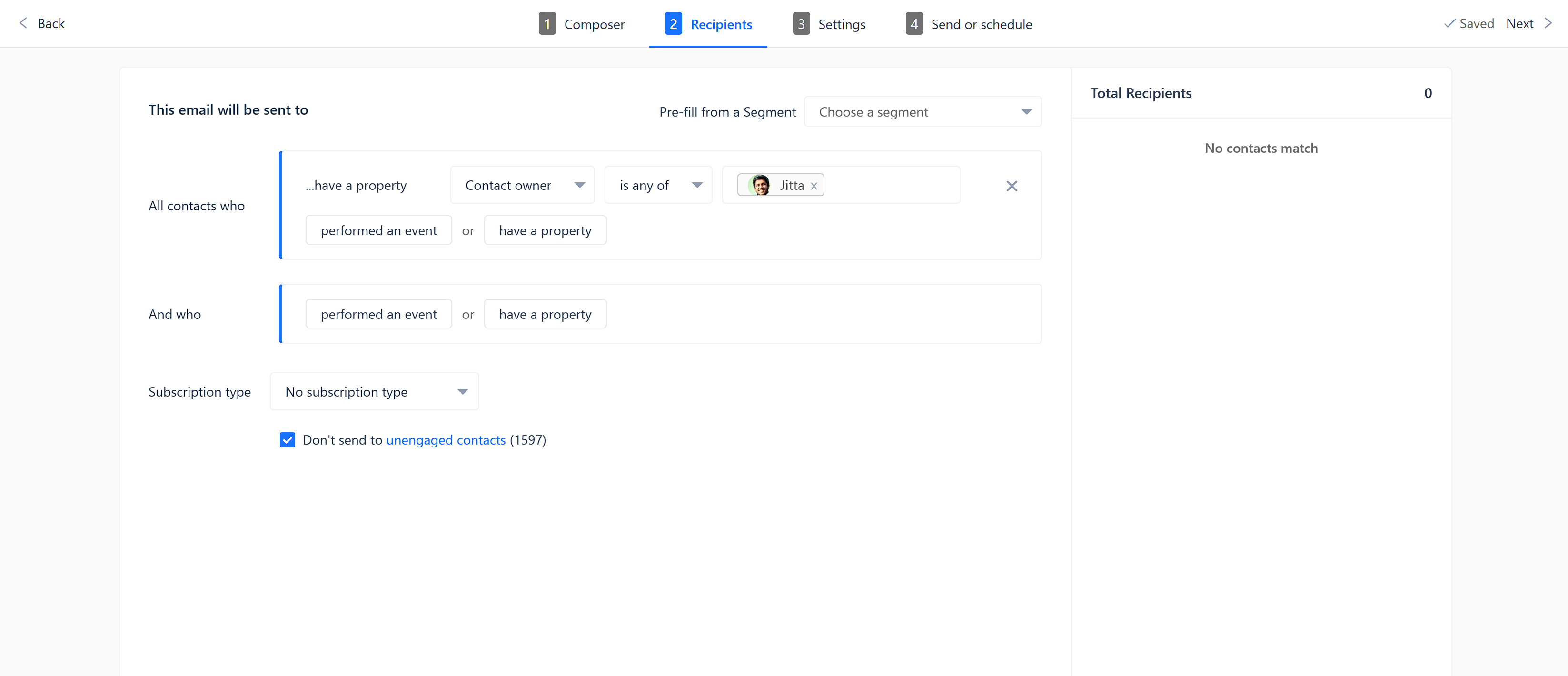 Now, your message will only send to the leads in your name.
Pro tip: You should automatically introduce yourself to every new lead you own by setting up an email ongoing message. Just set yourself as the owner in your recipient rules. Every new lead you own, will receive your message. If you'd prefer to send an email manually, send it as a one-off message.
3. Assign new conversations to the right owner
You can reply faster to your contacts by assigning their new conversations to the right owner automatically.
When setting up Inbox rules, choose:
"Contact Owner" property is any of specific teammates, so you can specifically target contacts with owners.
Then, choose 'Assign to owner' to automatically assign the conversation to the right owner.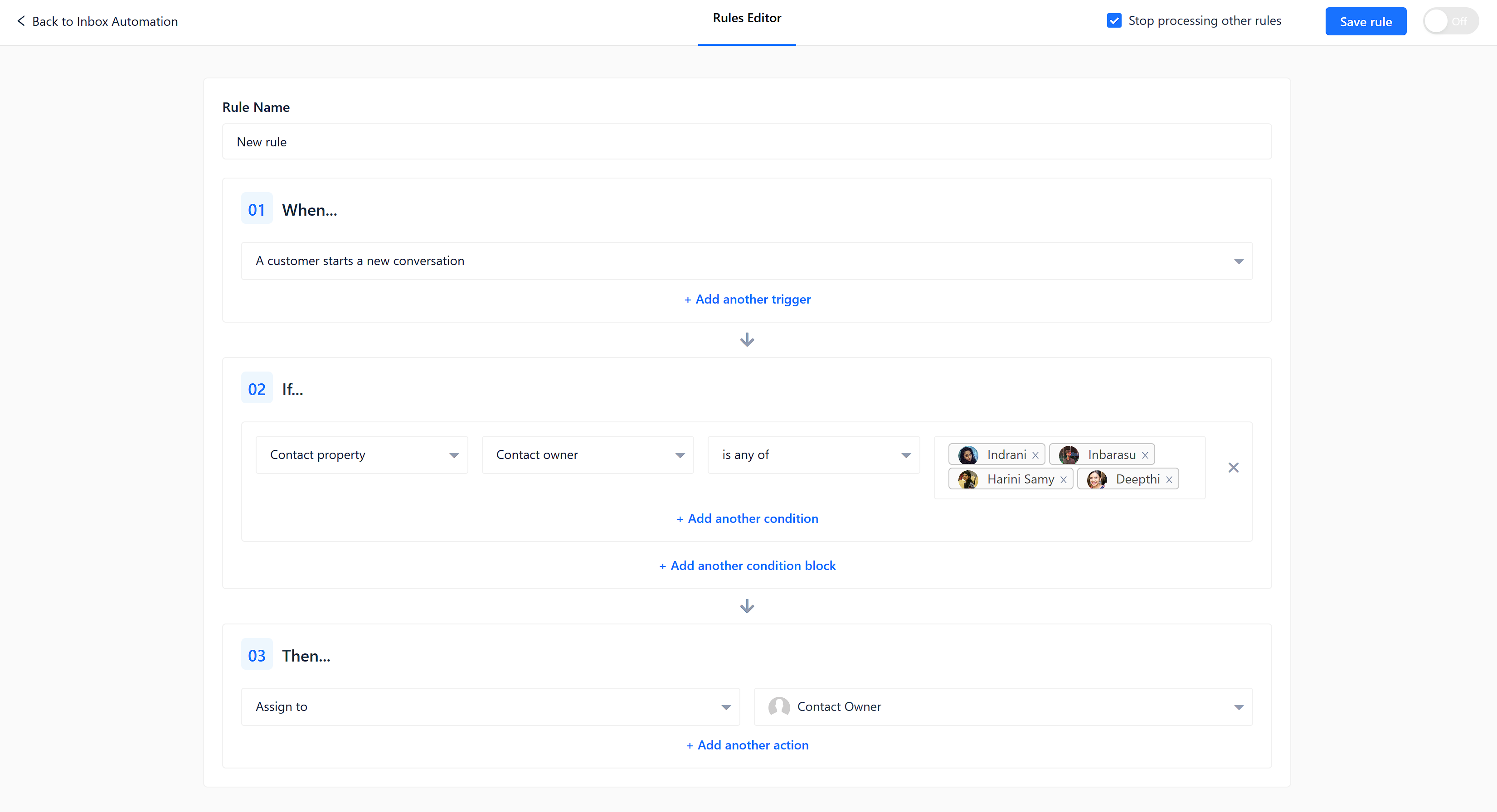 Now, your contact's new conversations will be automatically assigned to their owners.
---
Need Help?
If you have any questions, please start a Live Chat. Just "Click" on the Chat Icon in the lower right corner to talk with our support team.