A tour is made up of steps, and each of those steps will be one of three types: Posts, Pointers and Video Pointers.
Post
Introduce a new feature with a post
Posts are perfect for capturing your customers' attention at the start of a tour.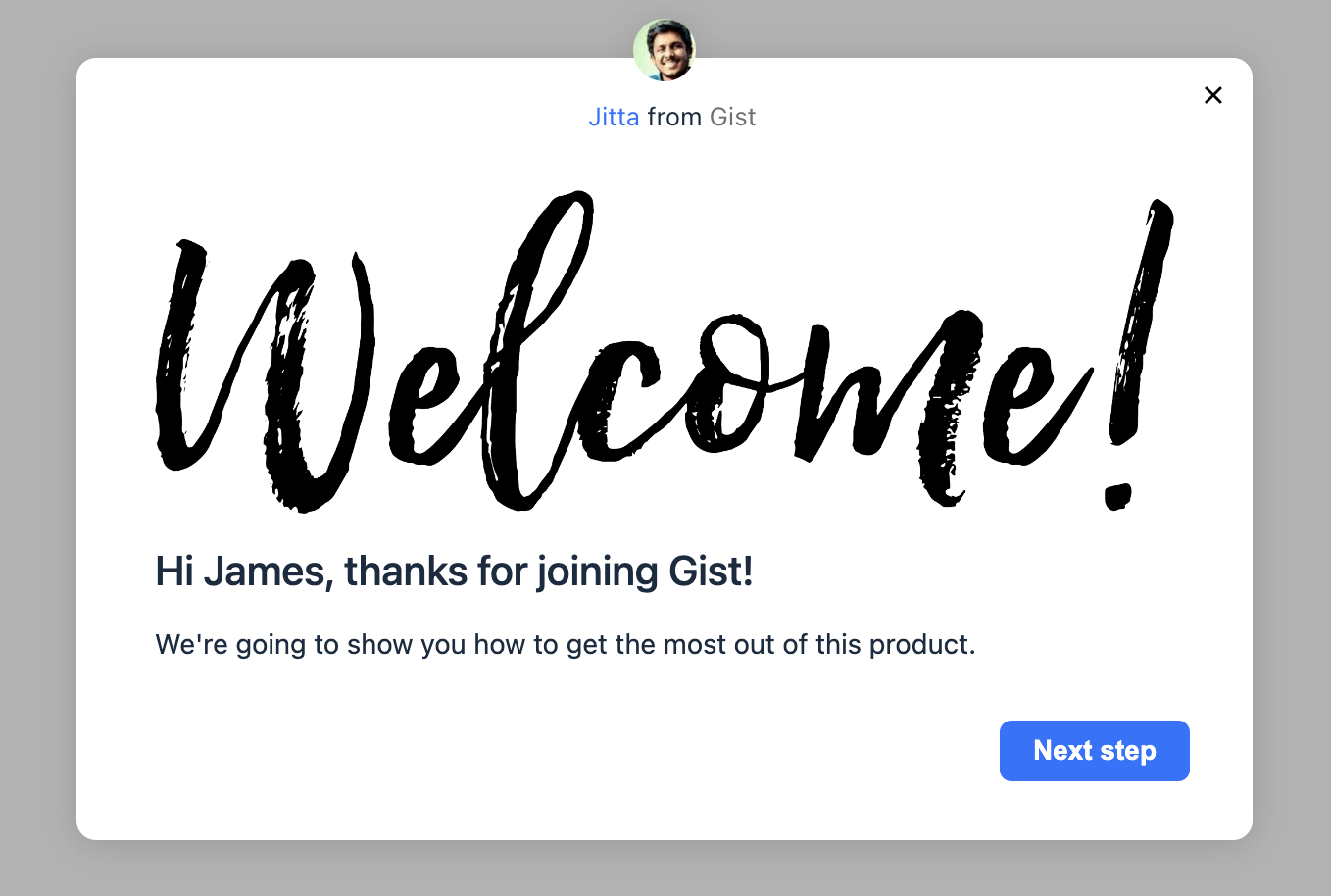 A post in the middle of the page doesn't point to a specific element. You can help introduce your product by inserting an image or embedding a video. You also personalize your message with contact properties, like greeting customers using their first names.
Pointer
Show customers around with pointers.
Pointers are perfect for showing customers how to use your product. You can guide them by pointing to a specific website element, such as a button. Just click the element you'd like to point to, then add content to your pointer: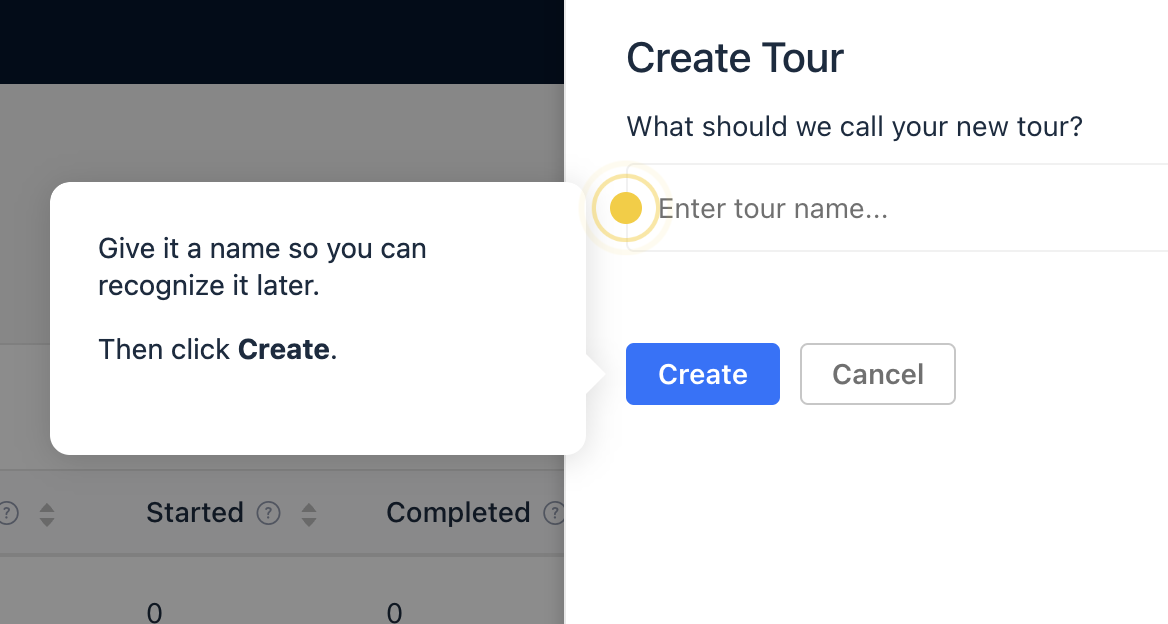 As well as text, you can insert an image, add emojis, embed video and add attributes to make your pointers more engaging. Once your pointer displays, it will automatically dim the background to highlight the message.
Tip: If you create pointers on different parts of your page, the page will automatically scroll to each message.
Video Pointer
Personally guide customers with video pointers
Video pointers allow you to personally engage and guide customers by using short, captioned videos of yourself or a teammate to show them around.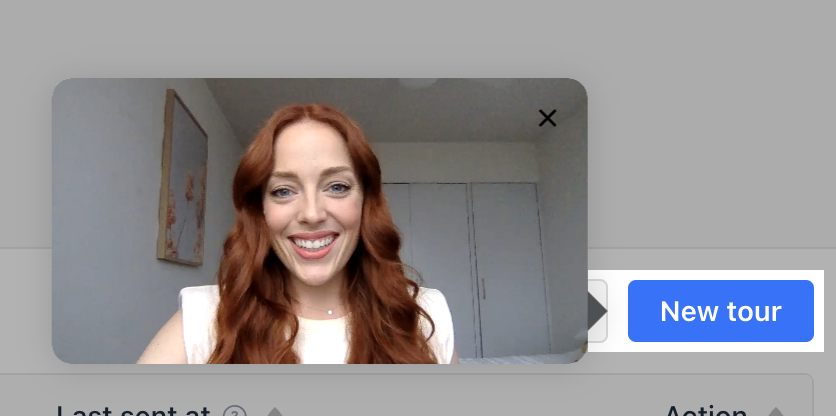 ---
Need Help?
If you have any questions, please start a Live Chat. Just "Click" on the Chat Icon in the lower right corner to talk with our support team.