With the Announcement and Top Articles apps, you can highlight important pieces of content to engage your users or visitors when they open the Messenger. For example, you can promote an announcement, top articles, podcasts or blog posts. Once your customers click on the content, they'll be brought straight to that URL.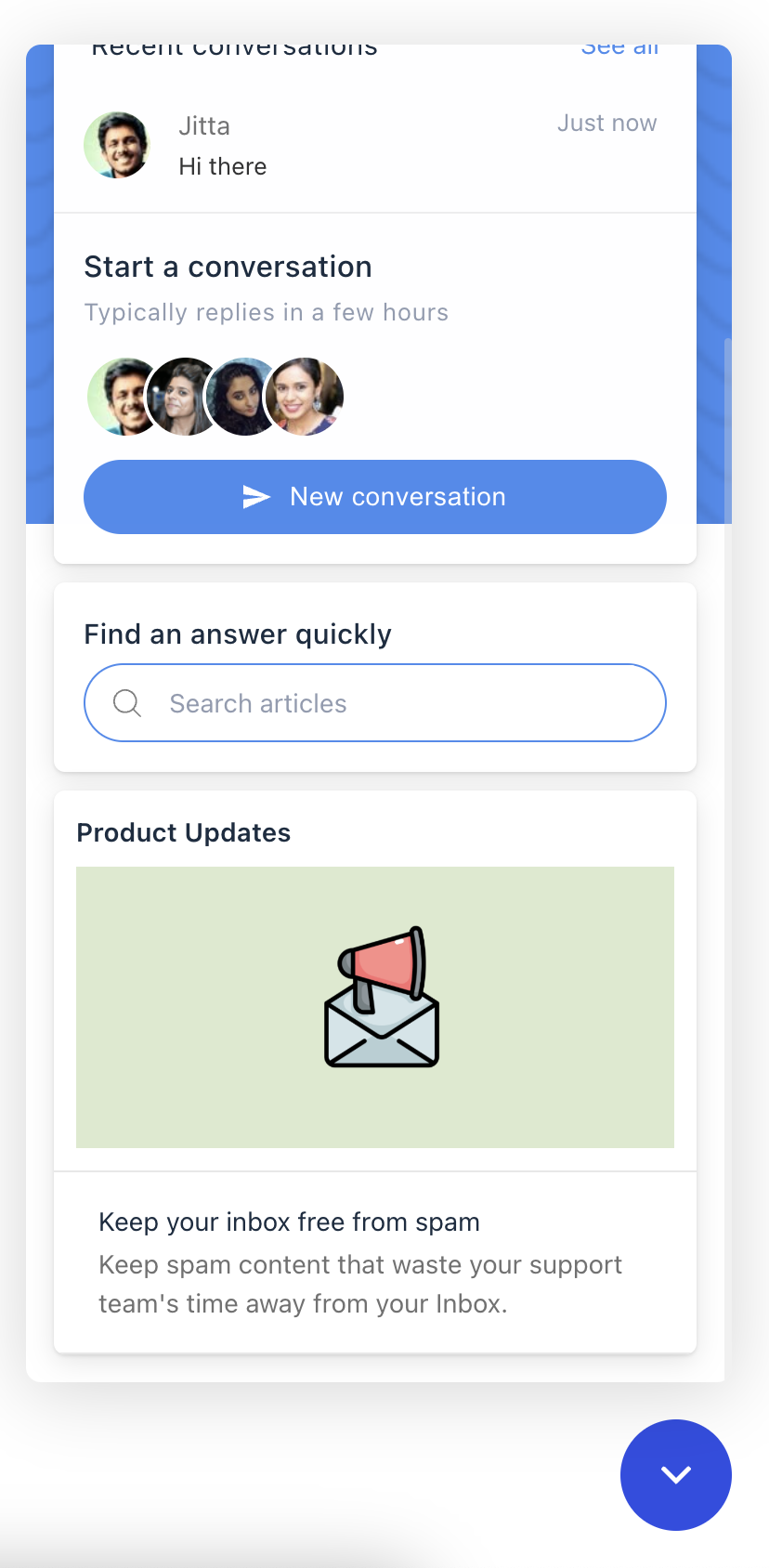 Here's how to set these up:
Head over to your Apps & Integrations page.
Find and install the Announcement or Top Articles app.
Switch to Settings tab.
Give your content a title such as "Product updates" or "Featured podcast" etc.
Enter the link to your content.
Click "Autofill inputs with page details" button.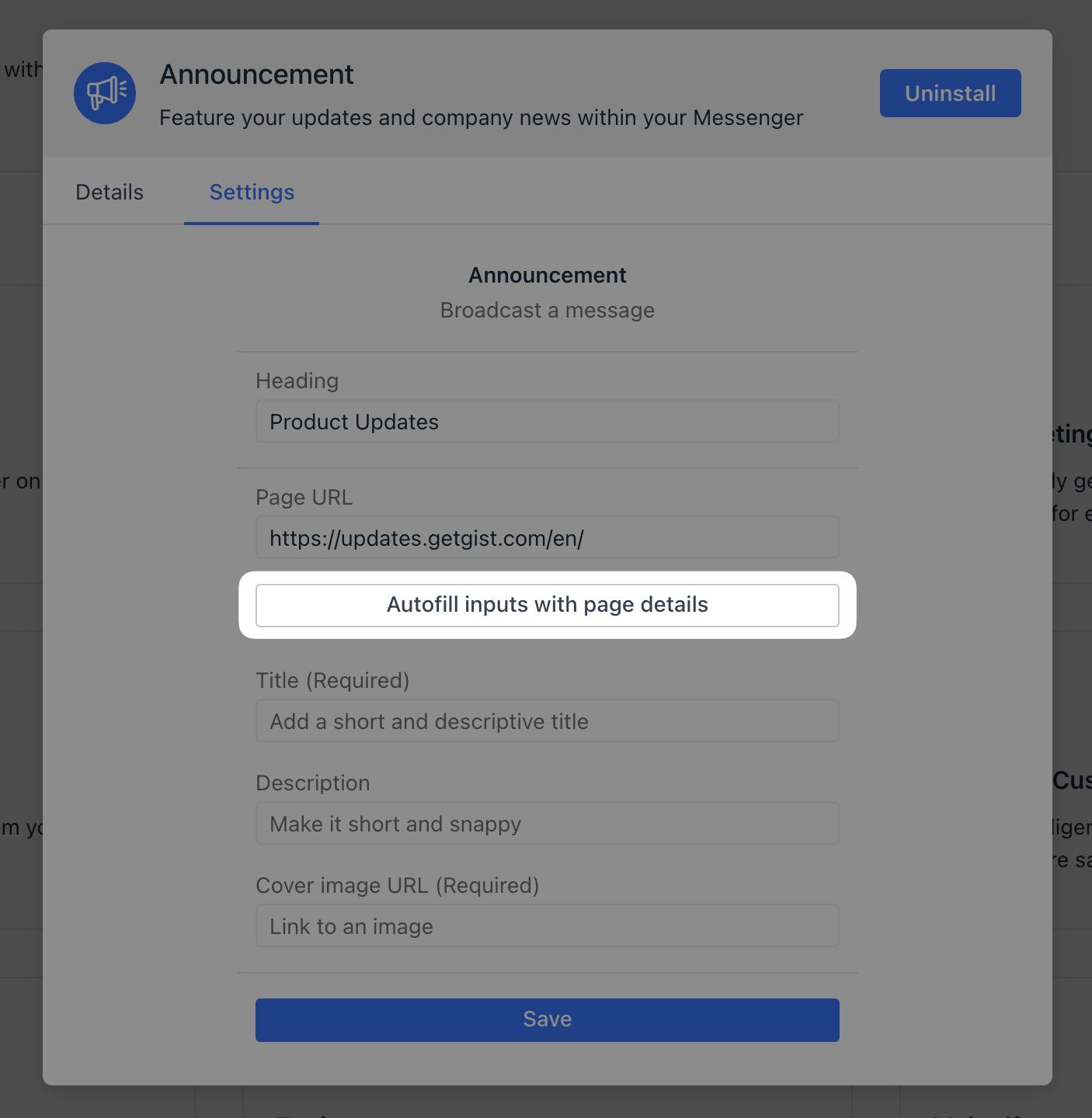 Once you're happy with your content, click, Save.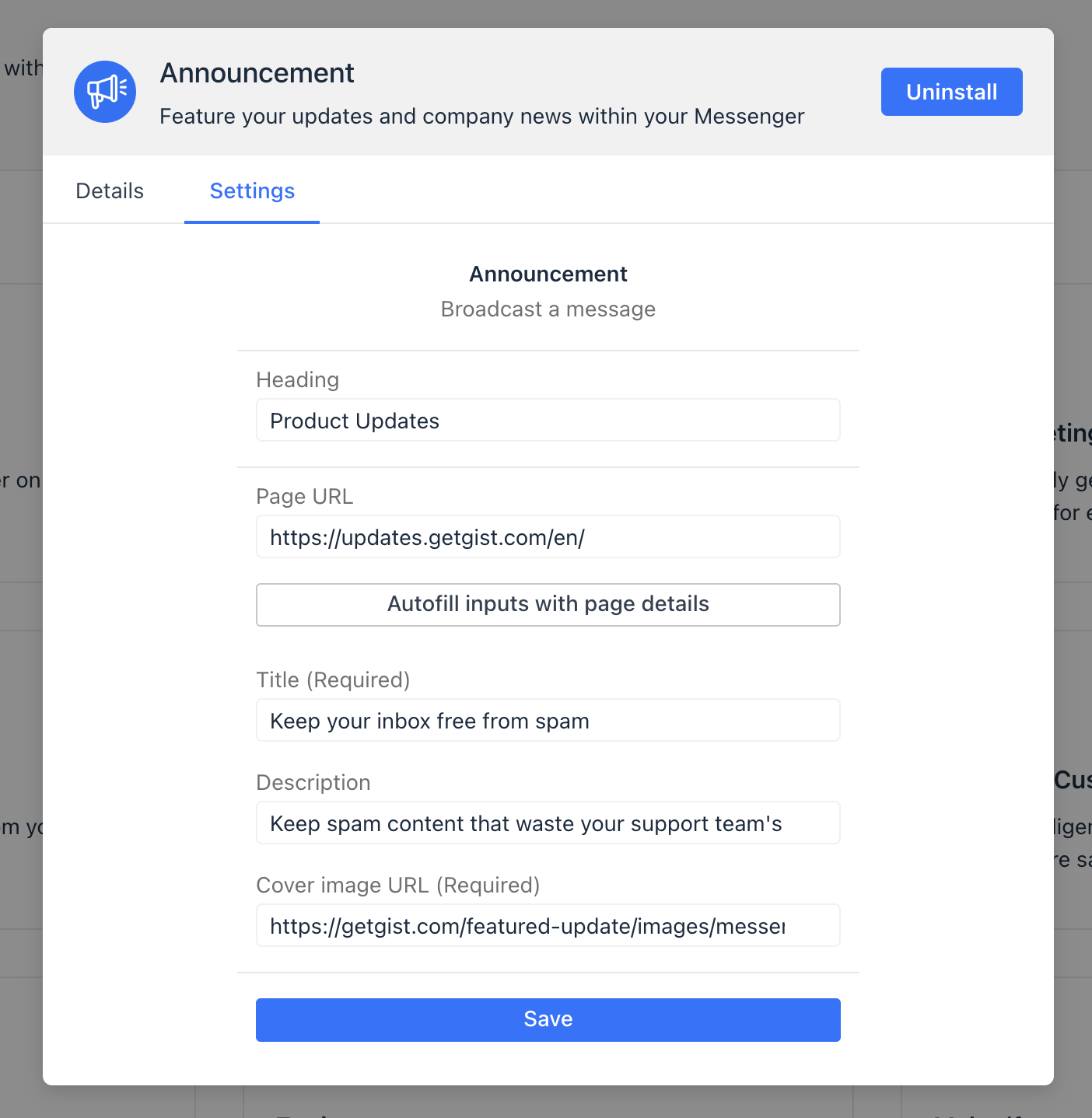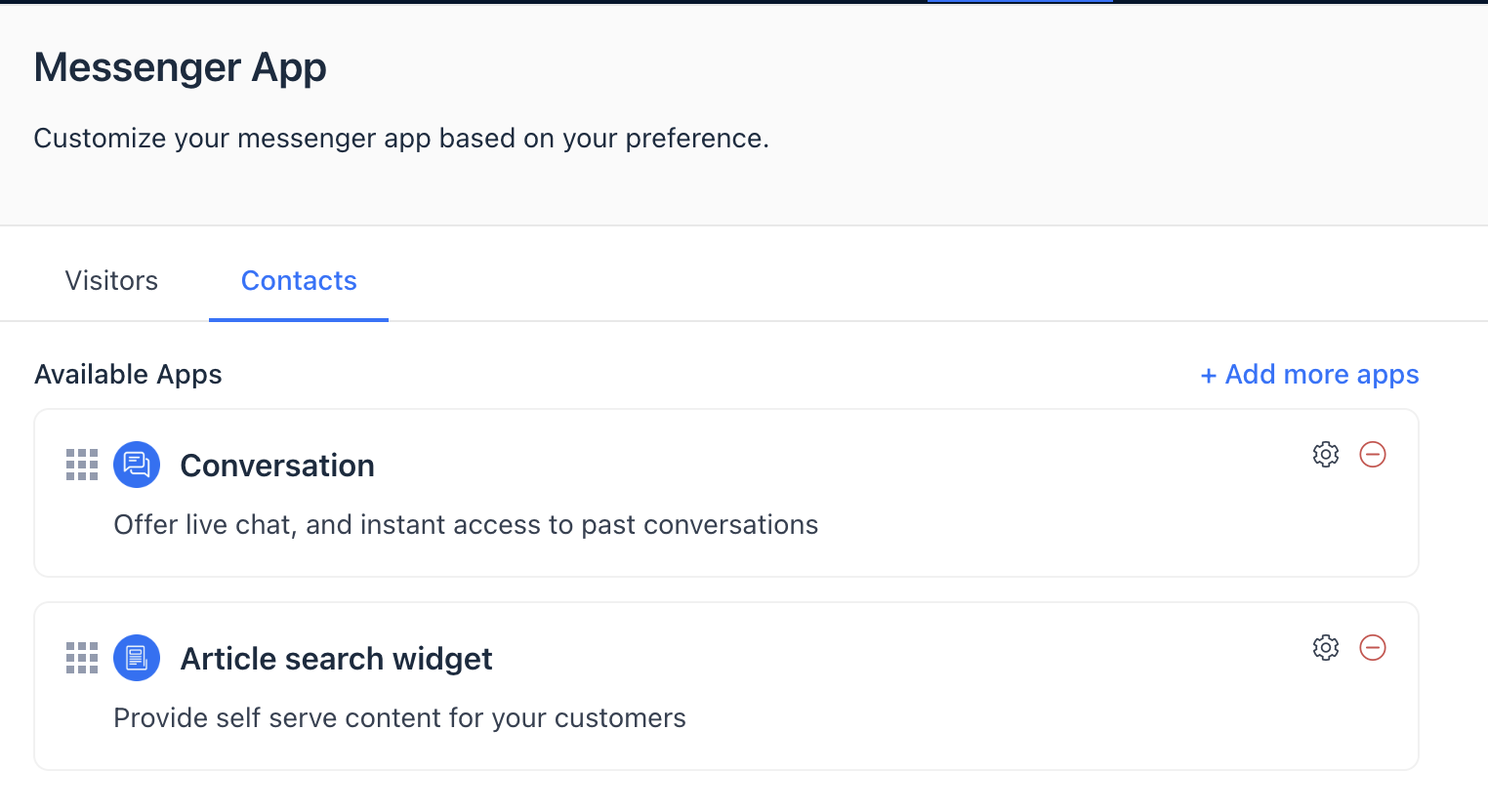 Choose whether you'd like to add it for "visitors" or "contacts".
Note: If you want to make the app available for both your visitors and users you'll need to add it in both places.
Now, click "Add more apps".
Click the plus icon next to the Announcement or Top Articles app.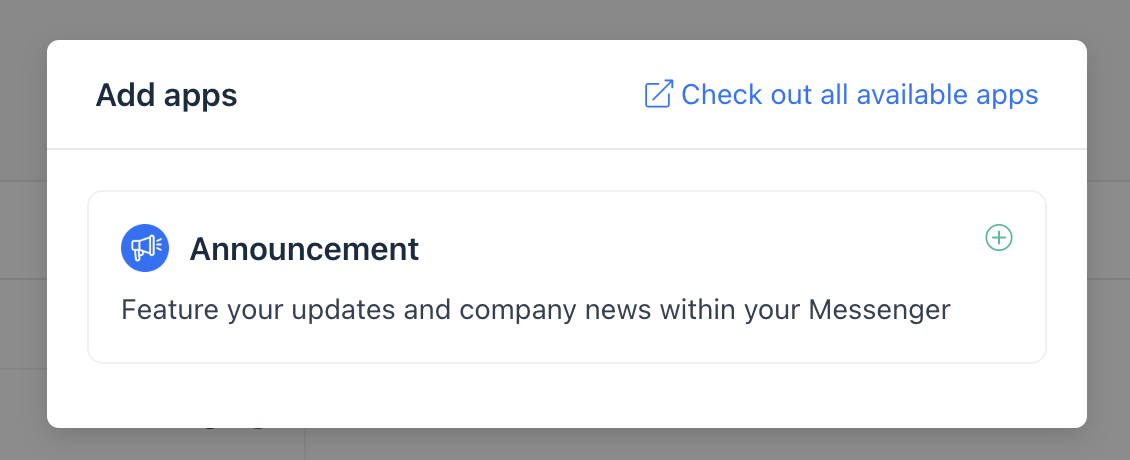 That's it!
Now, when a customer opens the Messenger, they'll see your call to action to check out your content.
Use-cases
Try a few different types of content, like ebooks, blog posts, podcasts, product announcements, guides, cheat-sheets, etc. to see which types of content your users and visitors respond to best.
Help your users get started by sharing a list of relevant articles in your Messenger home.
Regularly change the content you're promoting to create a fresh, valuable experience for both your users and visitors.
---
Need Help?
If you have any questions, please start a Live Chat. Just "Click" on the Chat Icon in the lower right corner to talk with our support team.