Once you've integrated your Google Calendar or Office 365 calendar, you can schedule meetings with contacts from contact, company, or deal records and send a calendar invite to the meeting attendees.
This article applies to users who are using the Google Calendar or Office 365 integration with Gist.
Navigate to your contacts, companies, or deals.
Click the name of the record.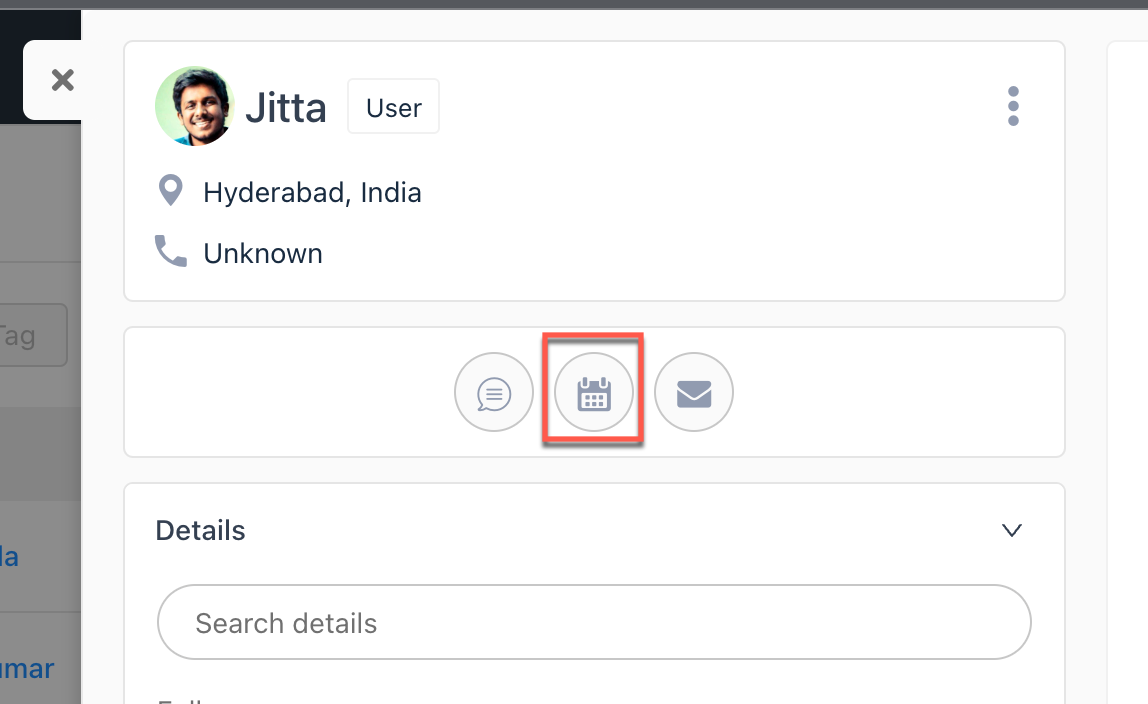 In the left panel, click meetings Schedule a meeting. In the dialog that opens at the bottom of the screen, set up your meeting:


Enter an event title for your meeting.
Click the Organizer dropdown menu to search and select teammates who should be included in the meeting.
Set the Start time of your meeting, which will be based on your browser's timezone.
Click the Duration dropdown menu to set the length of your meeting.
Choose a location. You can add video conferencing details by choosing Zoom or Google Meet.
In the description section, enter details about the meeting. The meeting attendee will see this information in the calendar invite.

Click Schedule
The meeting will be saved as an engagement on the record's timeline.
---
Need Help?
If you have any further questions, please start a Live Chat. Just "Click" on the Chat Icon in the lower right corner to talk with our support team.