Google Analytics is an analytics tool that helps you understand and analyze your web traffic. With the Google Analytics app, you can track the Gist Messenger's impact on your visitor behavior and conversions.
By connecting the app, you'll see two key Gist events in Google Analytics:
Started a conversation.
Provided their email address in a form (such as through a Custom Bot or the Qualification bot).
Note: These events will be recorded for all sites where you have the Gist messenger installed.
Google Analytics Events
Gist sends two events to Google Analytics under the "ConvertFox Widget" Event Category. Here's how they'll appear in Google Analytics: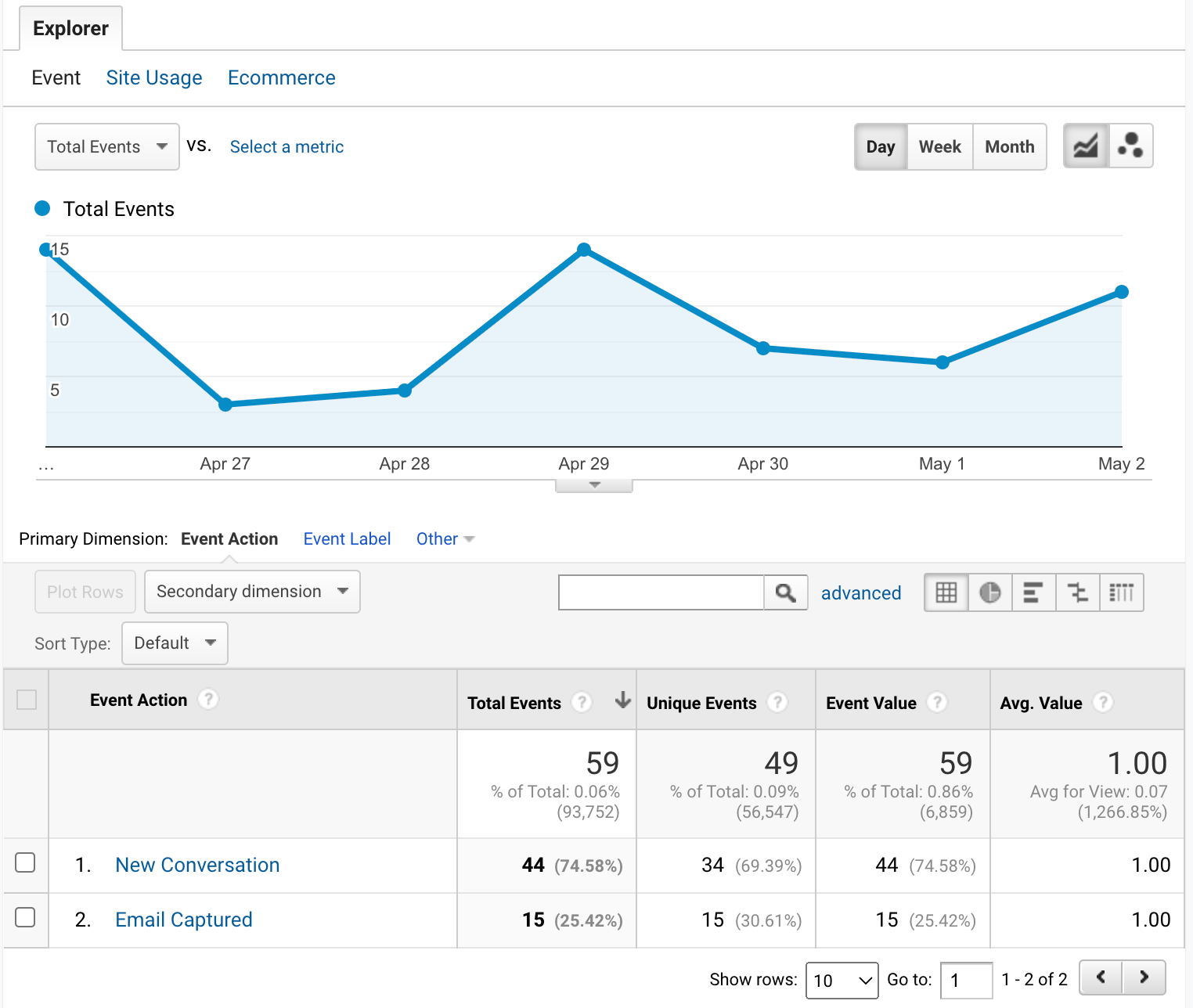 New Conversation
Sent when someone starts a new conversation in the Messenger.
Email Captured
Sent when someone provides their email address in the email collector.