Use Gist in your Shopify Store
Use Gist in your Shopify Store

By Jitta
updated over 2 years ago
It's easy to track events in your Shopify store, using the Gist JavaScript code snippet. Here are the steps you need to do:
1. Copy the Gist JavaScript code from the Projects page.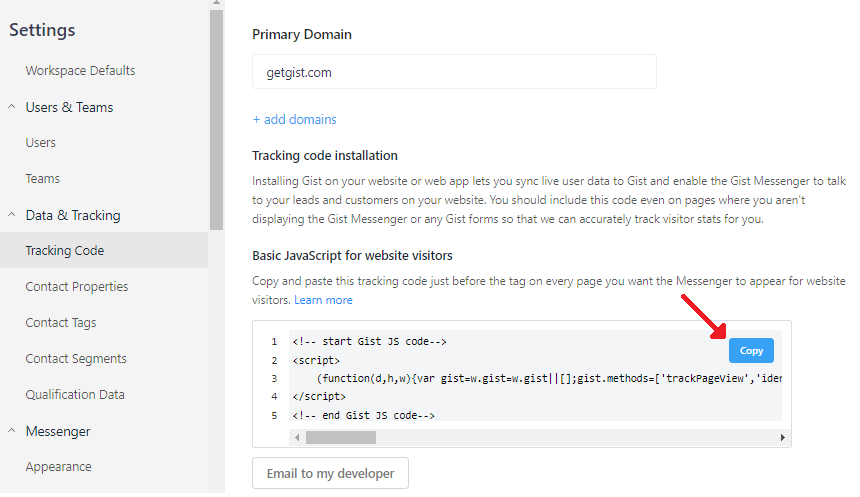 2. Log into your Shopify admin dashboard. In the sidebar menu on the left, select Online Store > Themes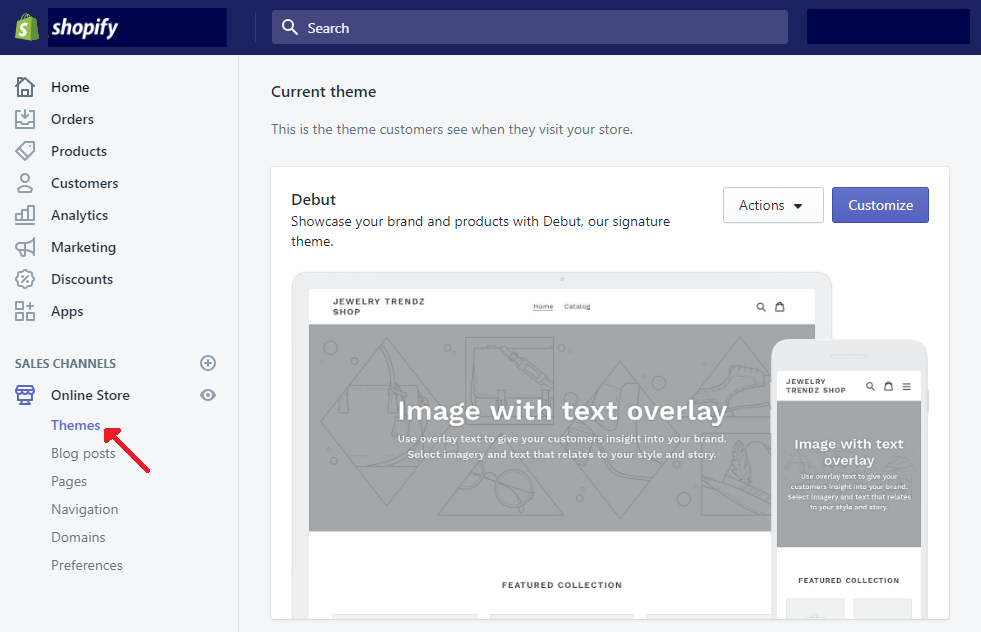 3. Towards the right side of your screen, select Actions > Edit code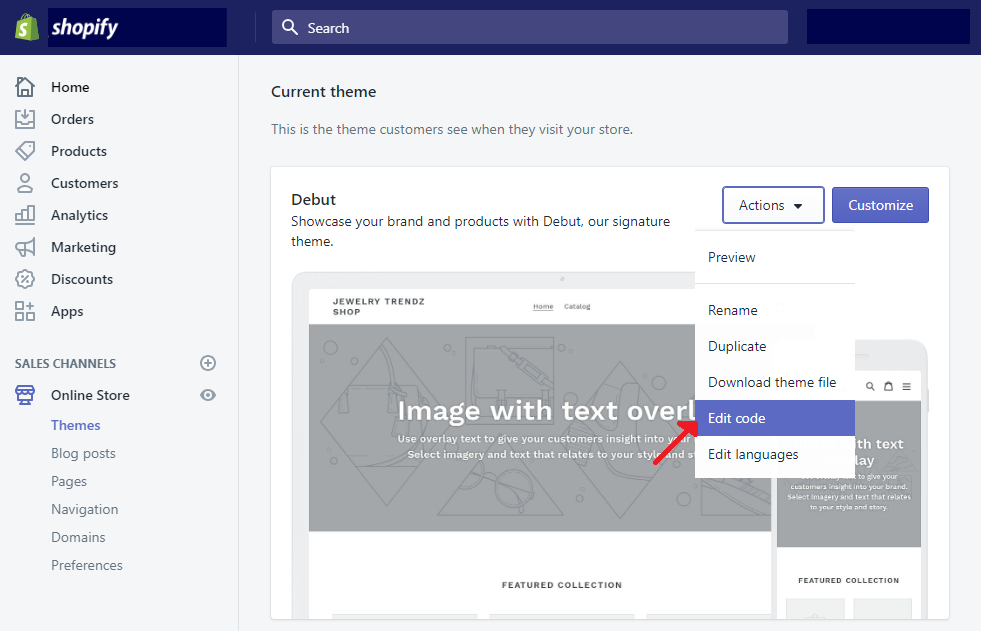 4. In this screen, select the theme.liquid file for your theme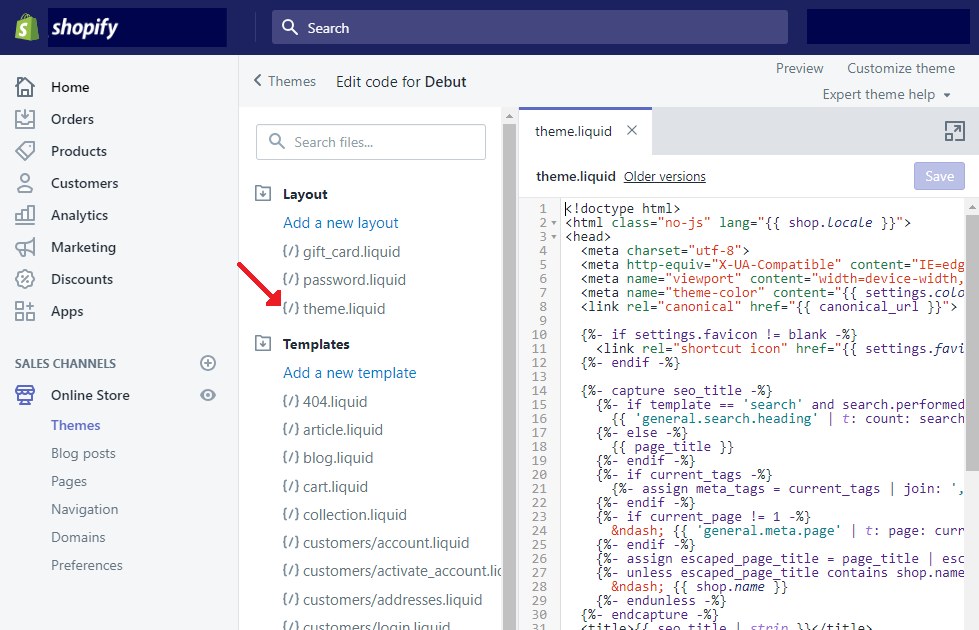 5. Paste your Gist tracking code just before the </body> tag in this file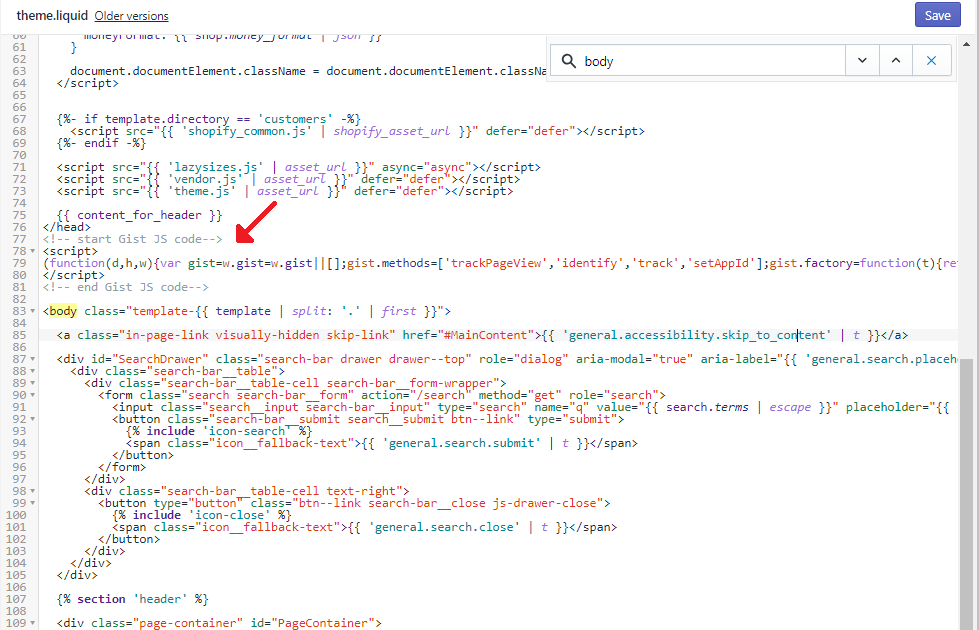 6. Click Save in the upper-right corner
That's it! You've installed Gist on your Shopify store. If you need any assistance with this, or if you run into problems anywhere in this process, feel free to reach out to us on live chat.
---
Need Help?
If you have any further questions, please start a Live Chat. Just "Click" on the Chat Icon in the lower right corner to talk with our support team.
Did this answer your question?