You and your visitors can send to each other either from the Inbox or Messenger at any time. Depending on your business needs, you can choose to stop either your visitors or your teams from send files to the other.
You can disable the ability to send attachments at anytime by following these two steps:
Navigate to Settings > Tools > Messenger > Advanced.
Toggle off Allow incoming attachments or Allow outgoing attachments.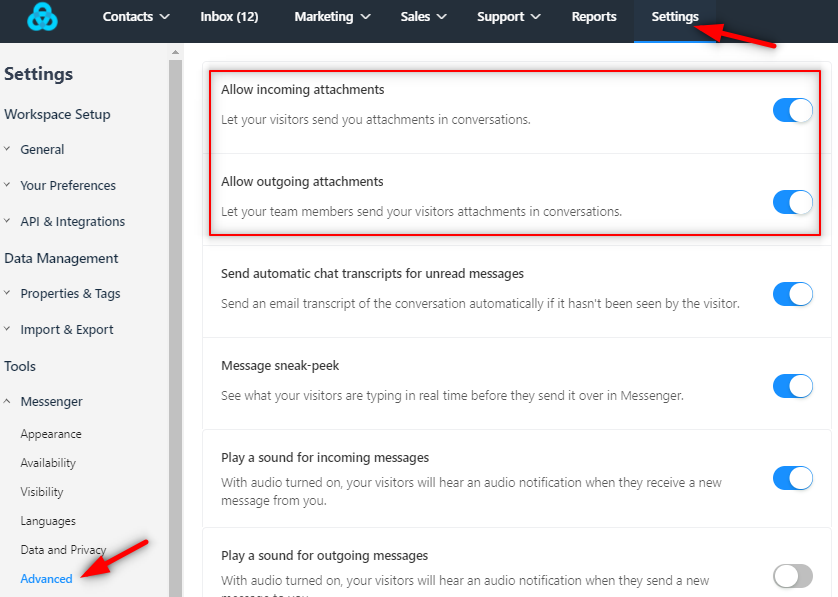 How does disabling incoming attachments work?
Turning off the incoming attachments will disable the ability of your website visitors or customers to upload any attachments. The paper clip icon will disappear from the Messenger.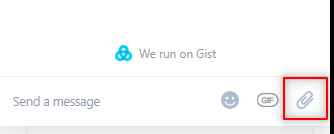 How does disabling outgoing attachments work?
Turning off the outgoing attachments will prevent your team from adding attachments in your conversations on the Inbox page. This will remove the paper clip icon in the reply/note section.

You can view the different file types that can be uploaded as attachments in Gist here.
Need Help?
If you have any further questions, please start a Live Chat. Just "Click" on the Chat Icon in the lower right corner to talk with our support team.