It's important to let your customers know when they can expect a response by setting business hours to manage customer expectations better.
Set your business hours
By default, your business hours are set to an always-on (24/7) schedule.
You can change your office hours at any time and let your visitors know when you are away. Here's how:
Navigate to Settings > Tools > Messenger > Availability
Select your Timezone. By default, it is set to Etc/UTC (GMT +0).
Click add hours and choose the business days and hours when your team is available.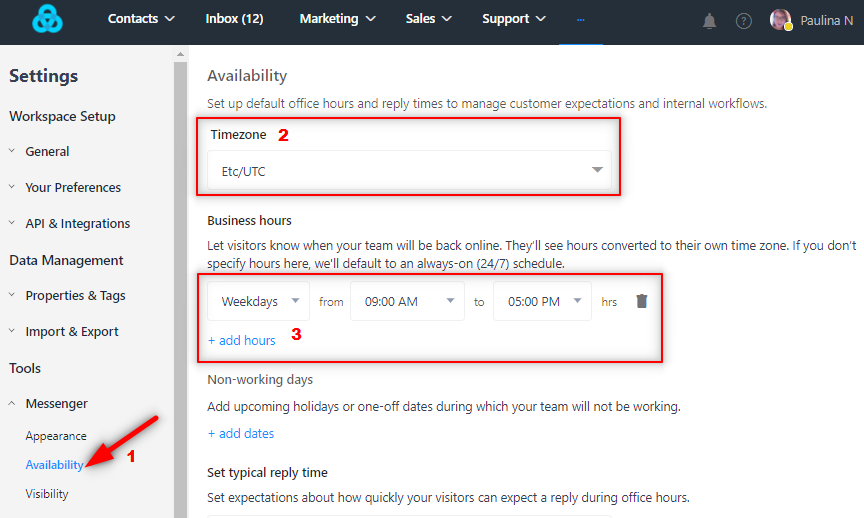 Note: Setting your business hours will allow customers to see when you'll be back online, relative to their timezone. For example, if you add "weekdays" as your business hours and they open the Gist Messenger during weekends, they'll see a message that you'll be back on Monday.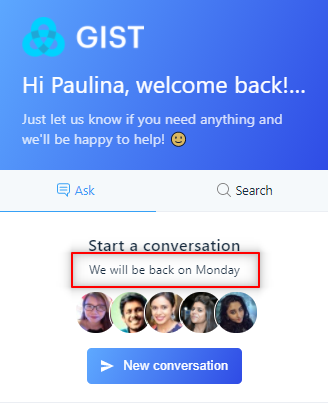 Add non-working days
If you have an upcoming holiday or specific dates when your team will not be working, you can scroll to the Non-working days section, click add dates, and select the date from the calendar. The Messenger will then show when you'll be back online according to the business hours you have selected.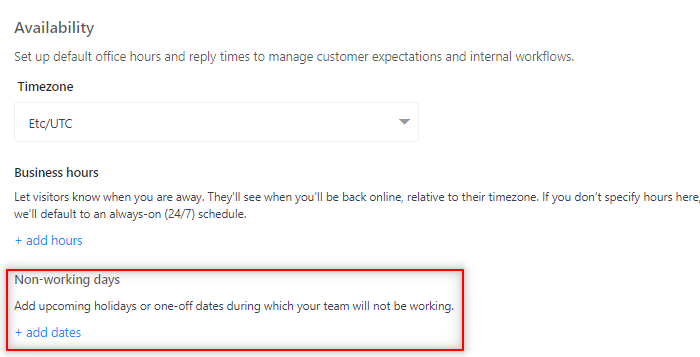 Set your expected reply time
During business hours, you can set expectations for when your customer's should expect a response from your team.
Navigate to Settings > Tools > Messenger > Availability
Scroll down to the Set typical reply time section.
Click the dropdown and select your reply time.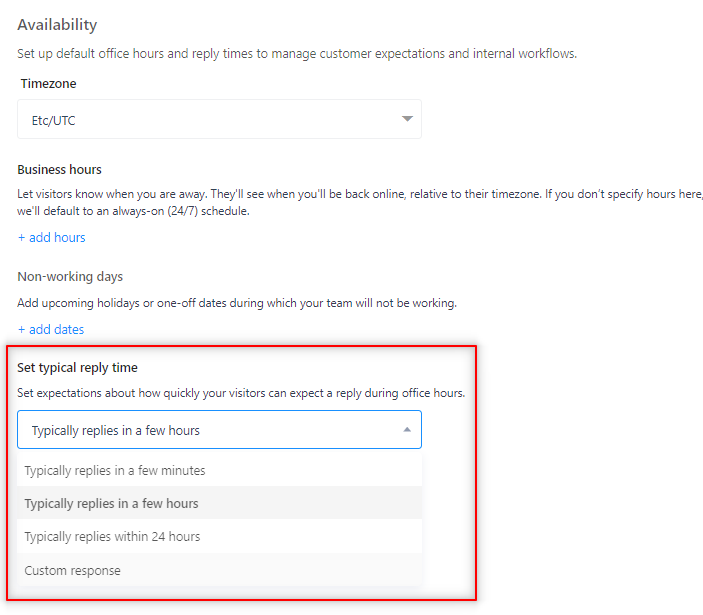 You can either choose the default typical replies or set a custom response. The custom response allows you to set the value in hours or minutes on how soon they can expect your response.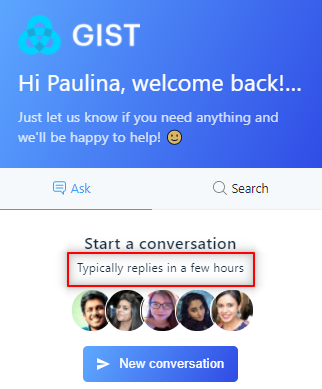 ---
Need Help?
If you have any further questions, please start a Live Chat. Just "Click" on the Chat Icon in the lower right corner to talk with our support team.