A partner code is a unique code assigned to you after joining the Affiliate Partner program. It is used to track your referral submissions to ensure you get credit for all successful referrals.
If you are already a Gist user, you can update the "Powered by" branding with your own affiliate link and get credit for any referrals!
Also, if you haven't already created a partner account, sign up now.
Here are the simple steps where to find your partner code and how to add it to Gist.
Step 1: Sign in to your Partner account.
You will see the referral link that you can share with your friends and followers from the home page/dashboard section.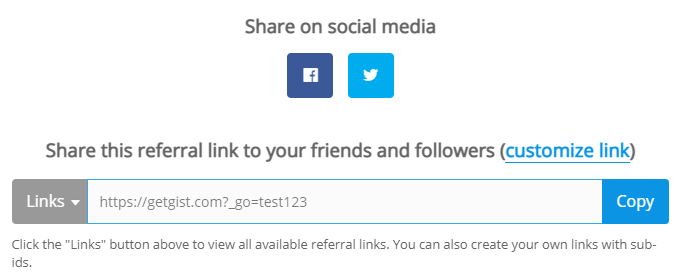 You can also click on 'customize link' and personalize your partner code.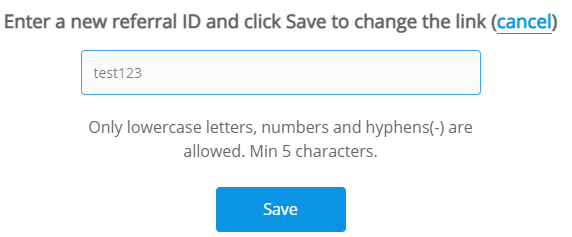 Step 2: Add your partner code
Log in to your Gist account and navigate to Settings > General > General Settings
Copy your referral ID/partner code and paste it to the referral code section in Gist. Click the "Save button.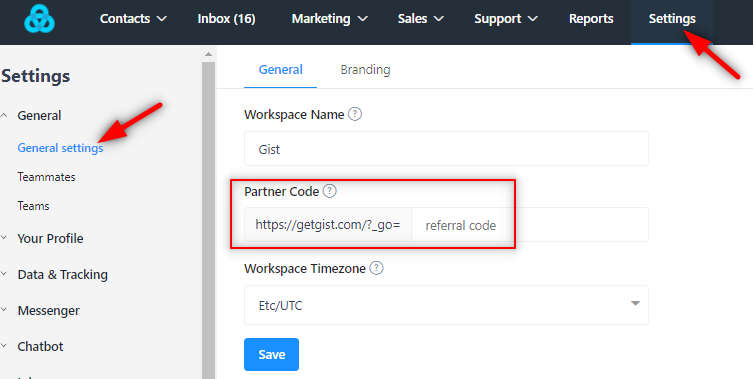 Learn more about our Partner Program
Become A Gist Affiliate Partner
Overview of the Gist Affiliate Program
---
Need Help?
If you have any further questions, please start a Live Chat. "Click" on the Chat Icon in the lower right corner to talk with our support team.