Welcome to the Gist Partner Program! By becoming a partner, you can earn rewards for referring customers to Gist. This guide will walk you through signing up for the partner program and adding your unique partner code to your Gist account. Let's get started!
Step 1: Sign Up for the Gist Partner Program
Visit the Gist Partner Program page.
Fill out the registration form with your email, name and password.
Review the terms and conditions, and if you agree, click the Signup button.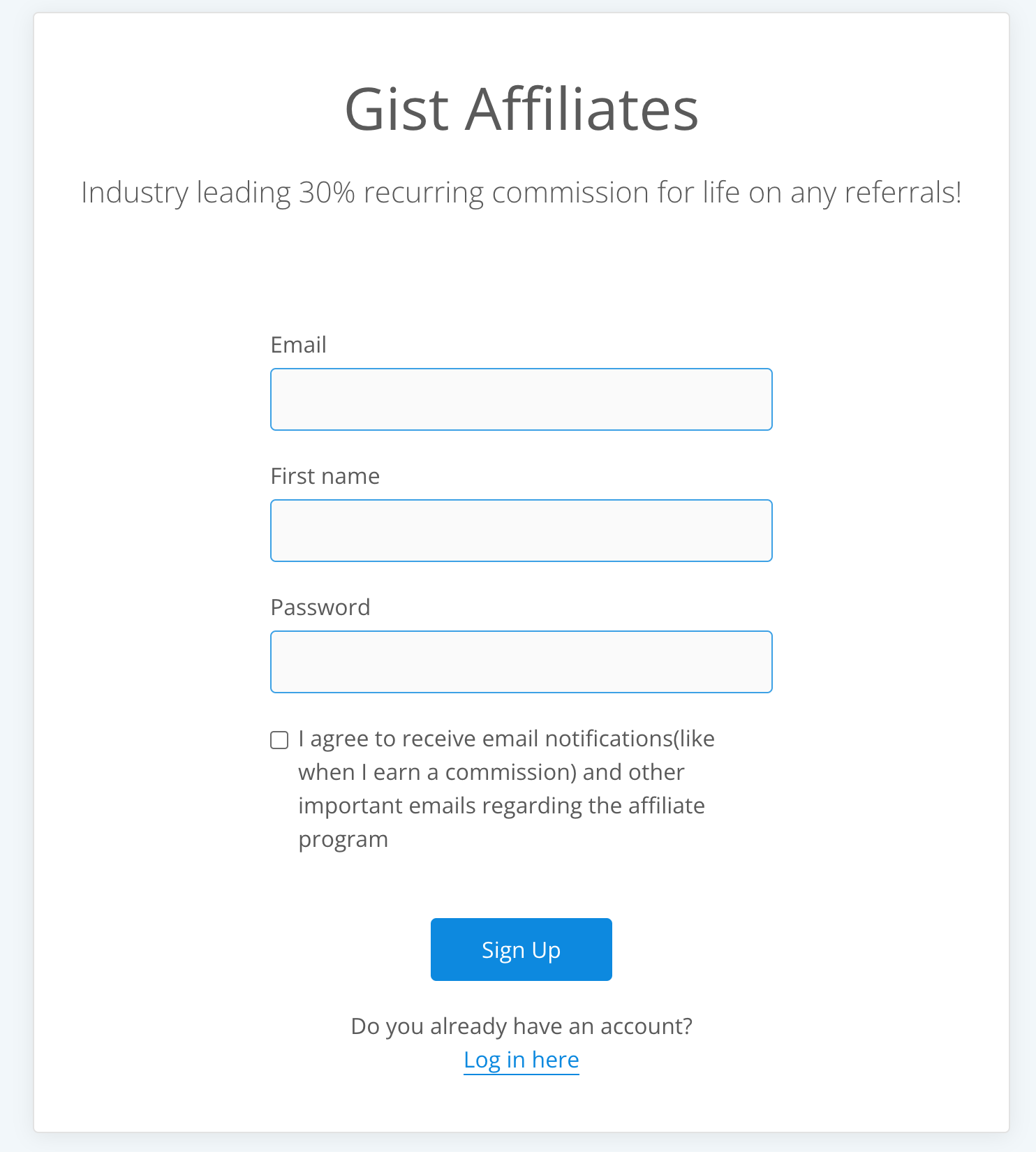 Step 2: Find and Customize Your Partner Code
You will be redirected to your partner dashboard.
You will find your referral link. This link is unique to you and can be shared with your friends and followers to track referrals.
To personalize your partner code, click the "Customize Link" option. This will allow you to modify the referral link according to your preferences.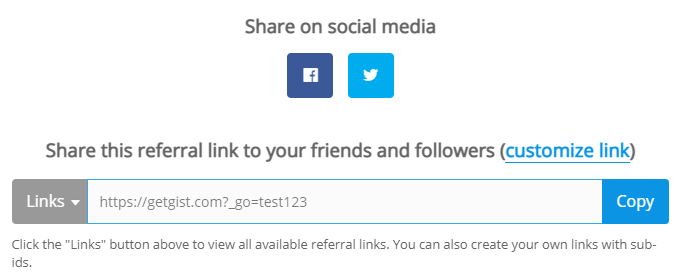 Step 3: Add Your Partner Code to your Gist workspace (optional)
Log in to your Gist account.
Navigate to Settings > General > General settings page.
Look for the "Partner Code" field. This is where you will enter your unique partner code.
Return to your partner account dashboard and copy your partner code.
Paste your partner code into the "Partner Code" field in your Gist workspace settings.
Finally, click the "Save" button to apply the changes.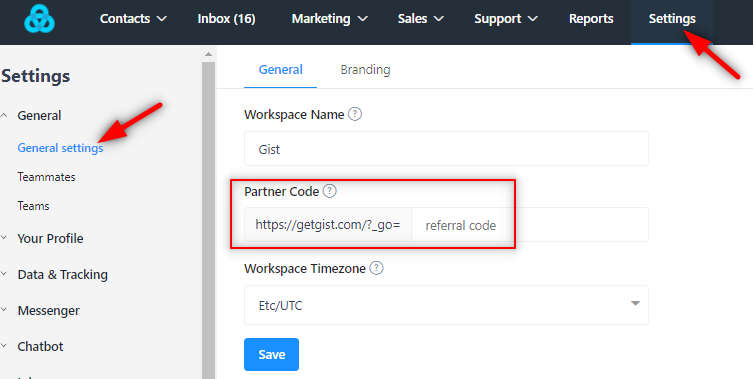 Congratulations! You have successfully signed up for the Gist Partner Program and added your partner code to your Gist account. Now, any successful referrals you make will be credited to your account, allowing you to earn rewards. Remember to share your referral link with others to maximize your earning potential.
Learn more about our Partner Program
Become A Gist Affiliate Partner
Overview of the Gist Affiliate Program
If you have any questions or need further assistance, please get in touch with our support team at support@getgist.com. We're here to help you succeed as a Gist partner!
---
Need Help?
If you have any further questions, please start a Live Chat. "Click" on the Chat Icon in the lower right corner to talk with our support team.