You can customize columns in contacts table by adding or removing columns, change the order in which columns appear, and change the order in which data is sorted in tables. When updated, Gist will automatically save your preferences against your account and make them available for future logins irrespective of which device you login on.
By default, Gist loads data of 7 default contact properties within the contact table. However, you can customize it to show any other default or custom properties.
Each of your teammates can customize the column layout to their own preferences and requirements. If you added multiple columns, usually you will need to scroll horizontally to view their data.
Here's how you can customize your contact table:
1) Go to your Contacts page. Click on Columns button.

2) Choose your columns from the list on the right side. This list includes both default and custom properties.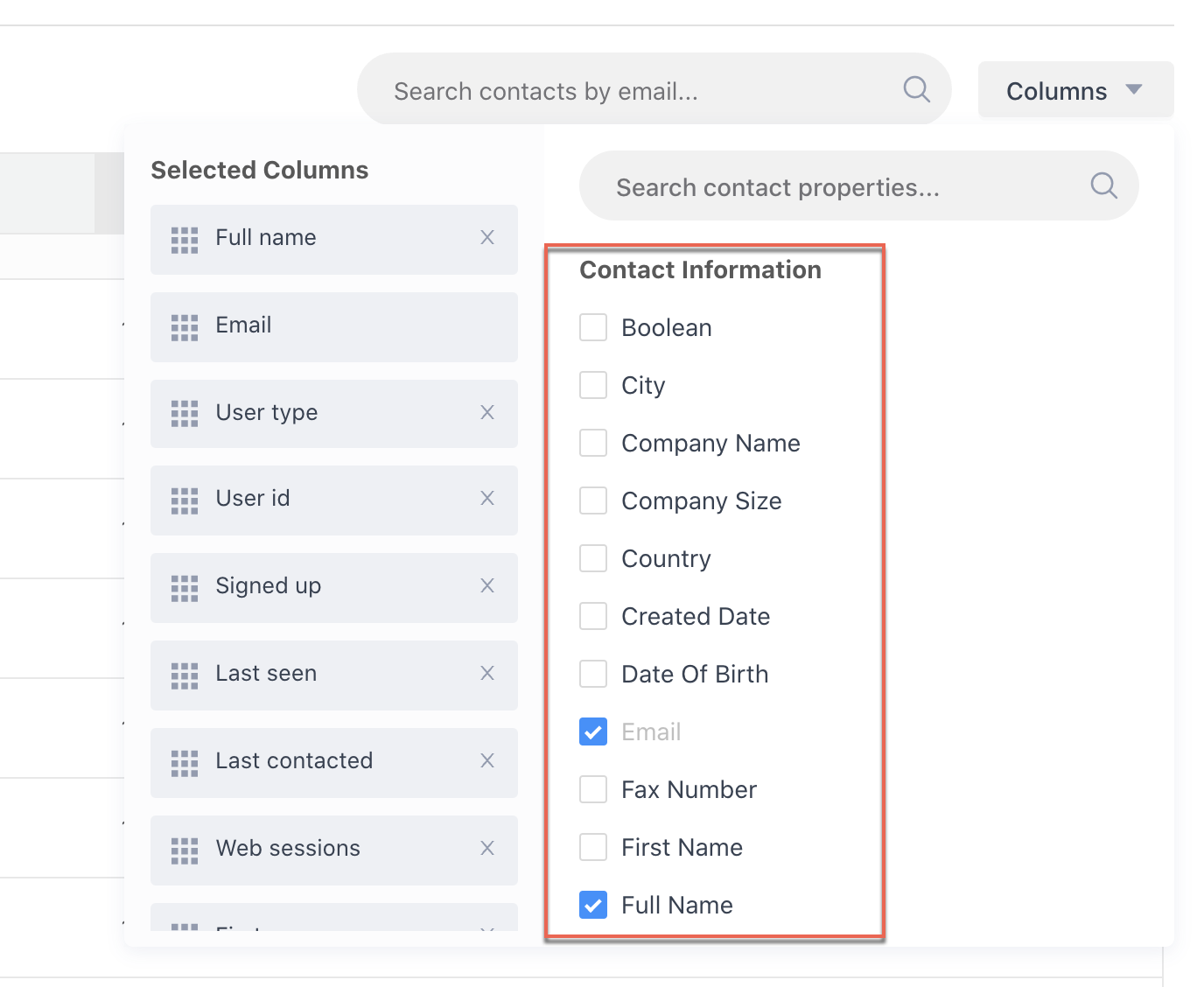 3) Selected columns lists the properties that are displayed in your Contacts view. You can choose to reorder them as necessary.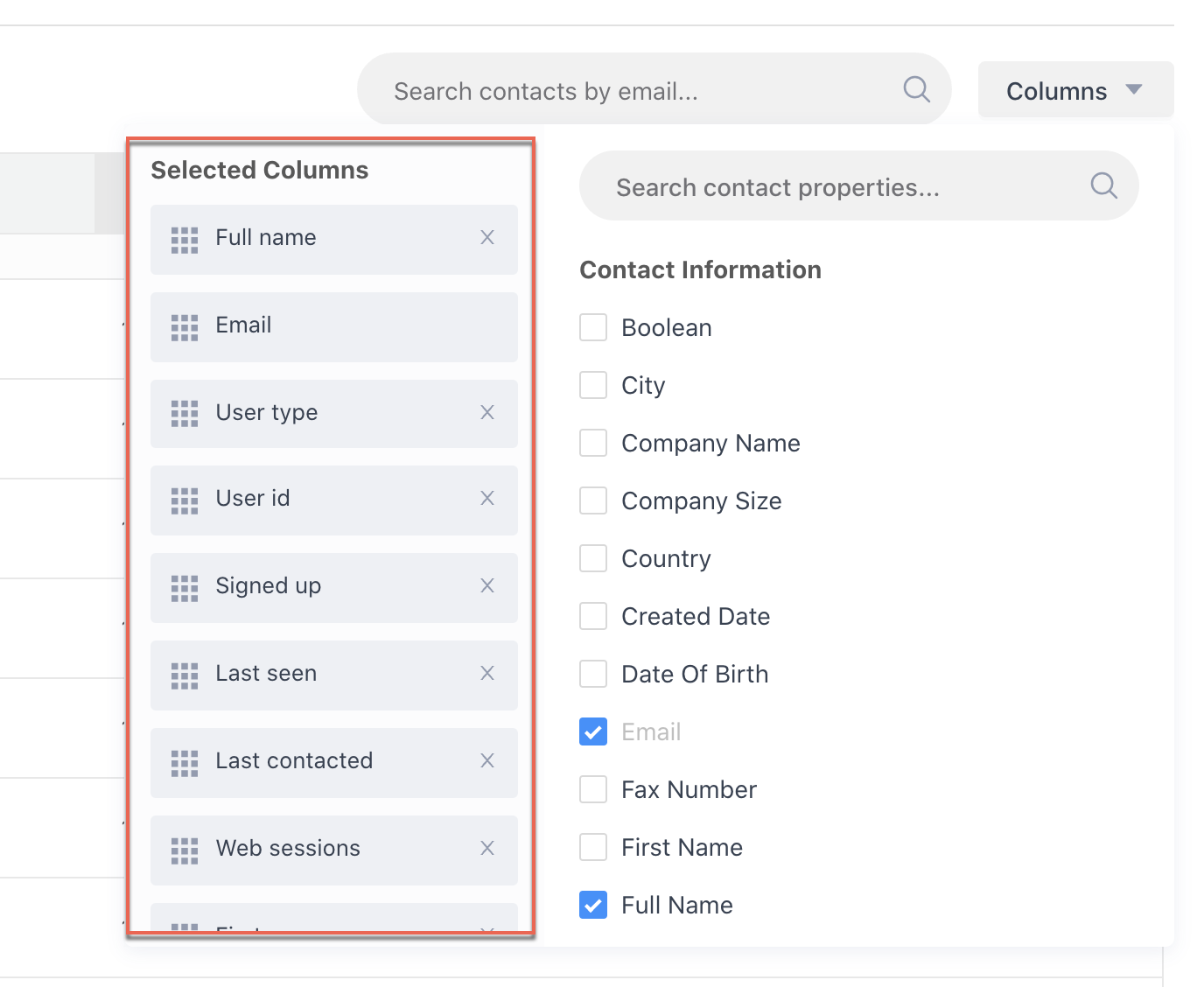 Tip: You can search among your Default and Custom Properties lists to quickly select a property.