Using AutoCapture in Gist Forms
Using AutoCapture in Gist Forms

By Jitta Rao
updated 9 months ago
AutoCapture, once turned on, will automatically collect the contact data input into third-party forms products. Things like:
Contact form 7
Elementor Forms
Gravity Forms
Virtually any other forms product
To turn on the AutoCapture feature, follow this path:
Settings > Forms (located on the lefthand sidebar under "Marketing" > Collect data from website forms (click the grey toggle and it will turn blue)

And that's it!
Here is a quick gif of me turning on the AutoCapture: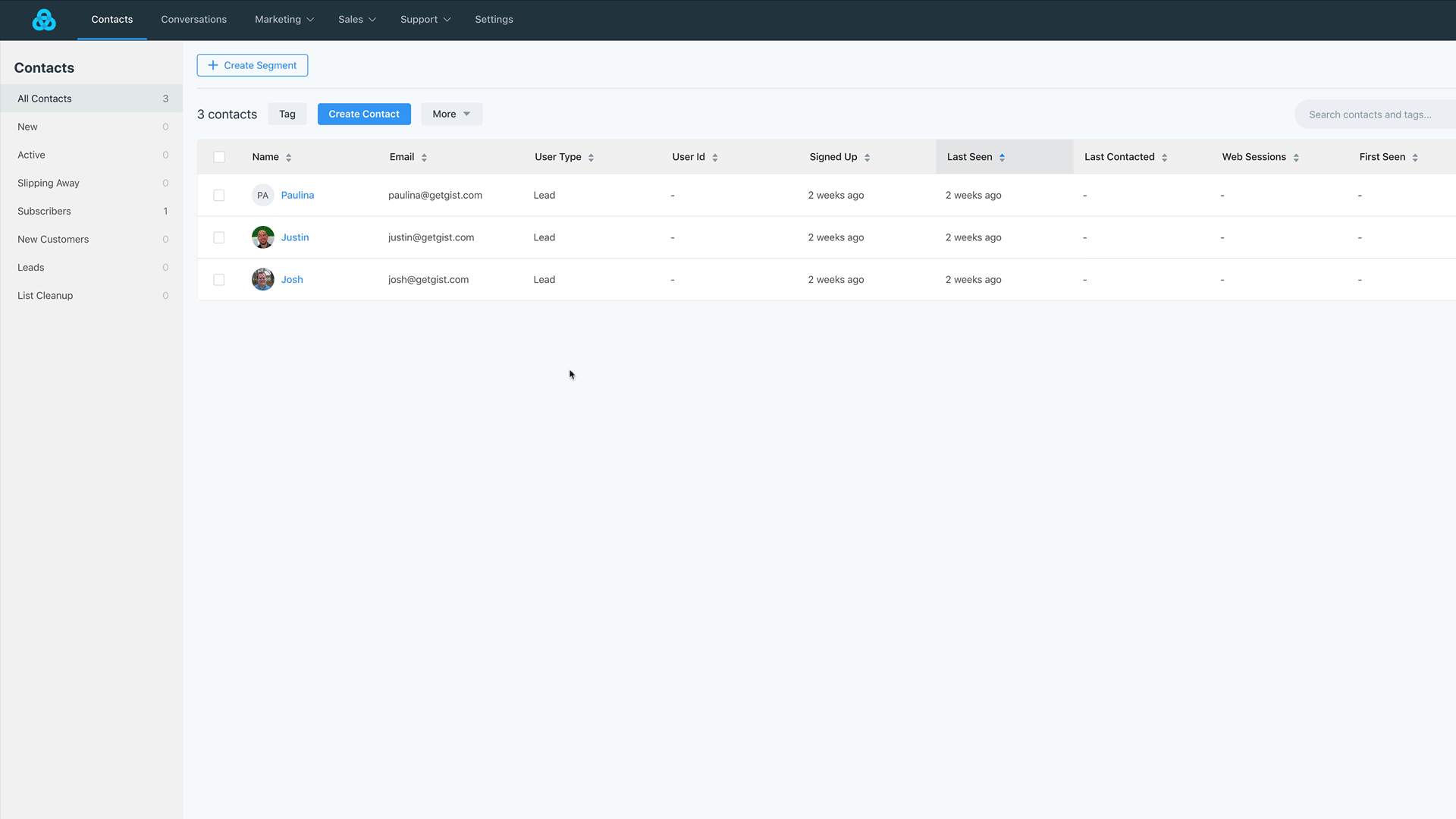 The More Technical Details
In order to be a supported forms product:
Be wrapped in HTML <form> tags

Have an email input field (Input type as "email")
Forms that will be skipped:
Have a password input field (input type as "password")

Have a card details input fields (credit card and debit card)

Input name attribute having the following names:

Auto complete attribute having the following names:

Placeholder attribute having the following names:
Skipped data while submitting the forms:
Don't have the name attribute input fields
The forms cannot be tracking data for the following reasons:
Forms is not enclosed in <form> tag

Forms is contained side <iframe> tags

Form has JavaScript bound to the form submit event or submit buttonclick event

If a form contains a sensitive field, such as credit card number

Form contains hidden fields. The tool does not collect information from any hidden fields

The email field is not an email type input, as in: <input type="email"
Did this answer your question?