Connect your Twitter DMs with your Gist team inbox
Connect your Twitter DMs with your Gist team inbox

By Jitta Rao
updated about 4 hours ago
Gist now integrates with Twitter Direct Messages.
You and your team can manage all of the Direct Messages (known as DM's) from the popular social platform inside of Gist.
To add this feature to your account, follow the simple directions below!
---
1. Connect Gist To Twitter
1.1 Click on Settings.
1.2 Click on Apps.
1.3 Click on Connect next to Twitter.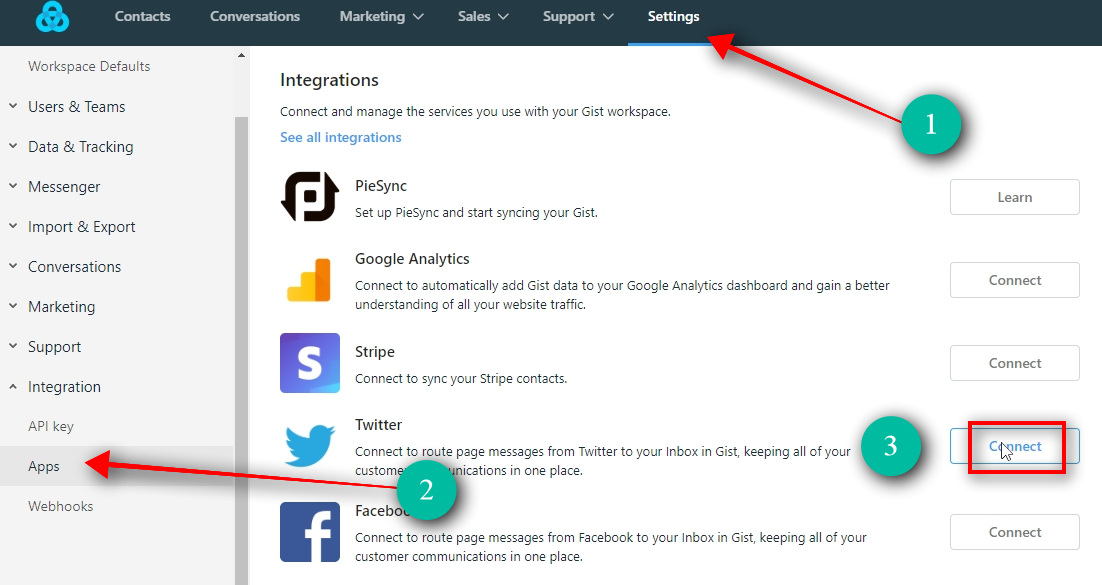 1.4
Enter the Username and Password of the Twitter account you wish to connect.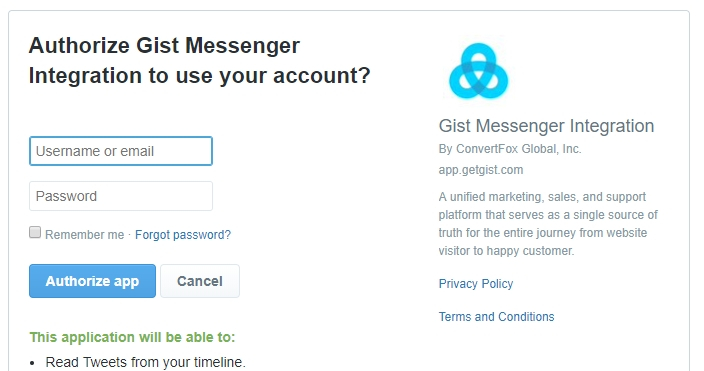 1.5
Click on the "Authorize App" Button.

1.6
Click on "OK" to confirm the connection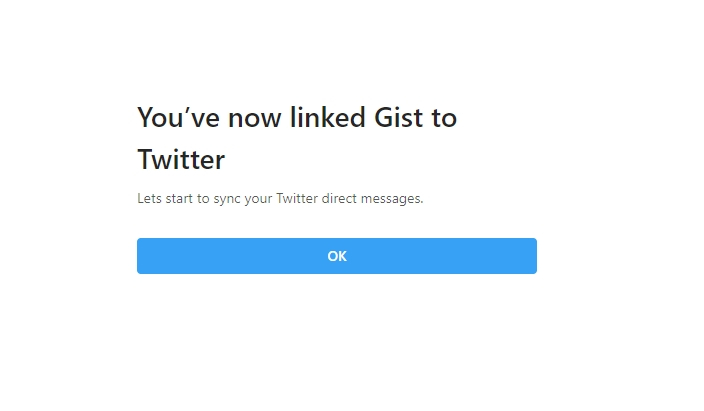 2. Twitter Direct Messages in Gist
---
The conversation viewed on Twitter.

The conversation viewed from your Conversation page inside Gist.

The twitter icon next to your Contact's message indicates the message is from Twitter.
A few notes on the use of the Integration:
Incoming messages FROM Twitter to Gist will take about 1 minute to appear in your Gist account.
Messages from Gist TO Twitter are instant.
---
Need Help?
If you have any further questions, please start a Live Chat. Just "Click" on the Chat Icon in the lower right corner to talk with our support team.
Did this answer your question?